Scrapbooks are becoming more interesting if they can be innovated and transformed into something with greater creativity. One of the most popular ways to innovate and upgrade your scrapbook is turning them into a mixed media art project.
In this way, you can use them as a notebook for daily journal or planning rather than just a plain boring scrapbook. If you have yet to know how down below would be our guide to turning your scrapbook into stunning mixed media paper.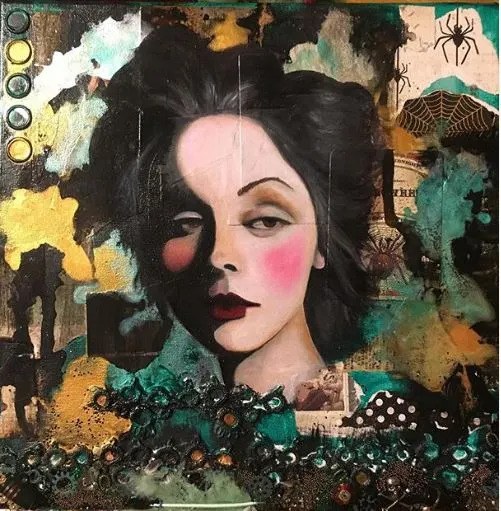 What Is Mixed Media Paper? Getting To Know More
Mixed media paper is an art supply that allows you to handle more than one art form, usually wet and dry. In the mixed media paper, your creativity for art seems to have no limits. You are free to express an art form based on your hobbies.
Mixed media paper has a different texture from ordinary paper. It is much thicker and adaptive to multiple art supplies. Your scrapbook now can be nowhere near a mixed media paper or artwork, but it is not that complex to make one.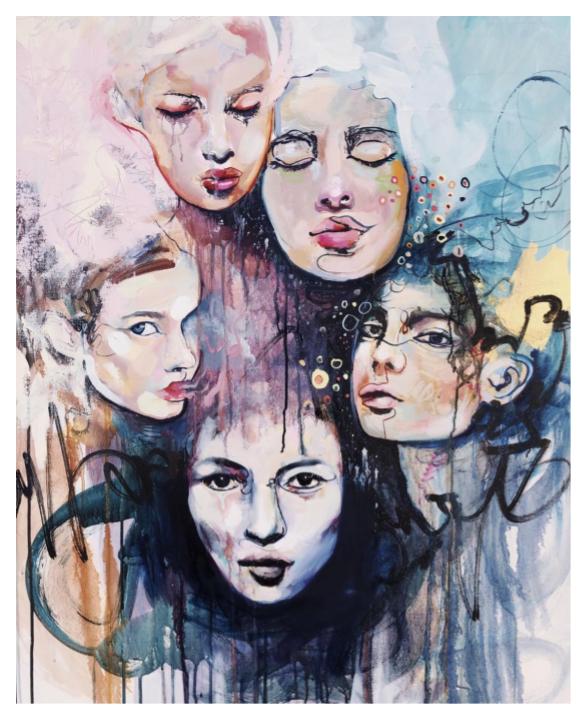 To speak more about a mixed media project, which we are going to work on later, it is a place of diversity and creativity. A mixed media project uses more than one medium or art direction. You can have watercolor artworks, modern art, abstract art, and any kind of art from any art supply you love.
Some of the art supplies you can use for your mixed media paper are graphite pencils, charcoal sticks, acrylic paint, oil color, and watercolor. You can turn the scrapbook into a mixed media in the form of a daily journal or planner with the art element in it.
How To Turn Your Scrapbook Into Mixed Media Paper? Things You Need To Know
Now we are going into details about how to turn scrapbooks into mixed media paper. Firstly, let's look at the preparation. This preparation part can be flexible since it is based on your art hobbies and capabilities. Anyway, we are going to list out several basics to make a mixed media project. We are keeping it brief and simple as we want newbies to art to follow and succeed.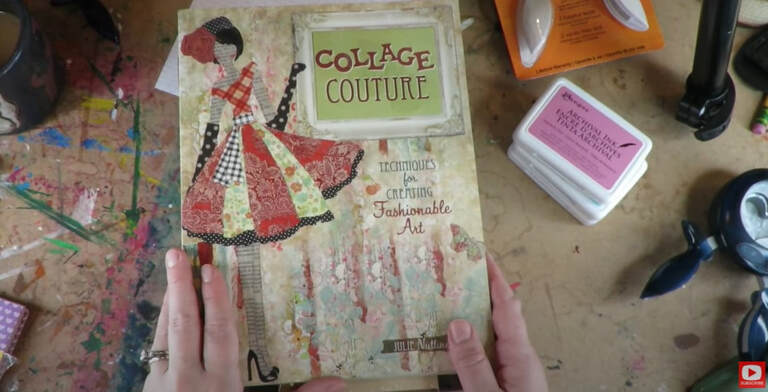 Preparation
Scrapbook: turning a scrapbook into mixed media paper, you definitely need at least one or more scrapbooks. You can do one book or combine many books together if you think one small scrapbook is not enough. We love the idea of combining because the case of your scrapbook has so few pages left is totally potential for this art project.
Art supplies: art supplies are just as essential as the scrapbook. After all, they are what would be doing the job of turning your original book into a brand new mixed media project. Art supplies you may need would be graphite pencils, colored pencils, brushes, oil color, watercolor, acrylic paint, erasers, pencil sharpeners, charcoal sticks, and a color palette. You can add any art supply you think may come into usage.
Bucket with water: a bucket with water is for washing your brushes if you do use them with paint. If you are not doing with brushes, you can skip this step. However, we think it would be great if the paint is represented in this art project.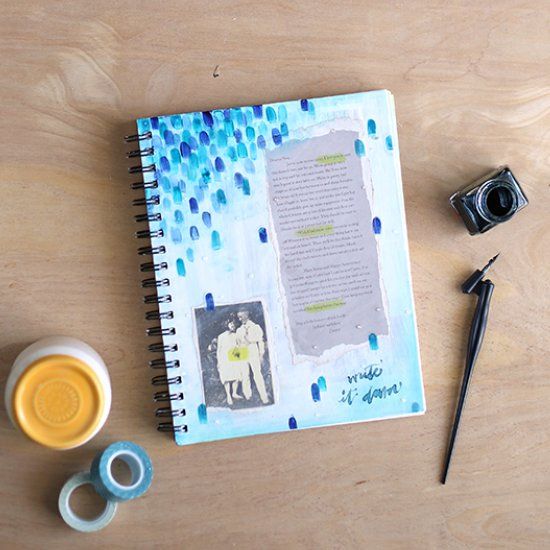 Glue or tape: we think you may need both glue and tape. Since you are adding decorators or little paper note sheets to your scrapbook, you should flexibly use both of these adhesives. Various tape types can also be useful during yoru process of turning the scrapbook into mixed media paper.
Other decorators: the decorators are your choices solely. You can choose whatever decorators that would be compatible with your artwork. Feel free to choose because this mixed media paper would come along for quite a while. Besides, you don't have to follow any rule since it's your mixed media paper.
Process of turning the scrapbook into mixed media paper
Prepare the book: the scrapbook you have here would be the base for your mixed media paper. As we have mentioned, you are free to do one book with fine capacity or combine two or three books to make one.
If you are having a scrapbook with poets or literature, you can call your book after this transformation process a multimedia art. Use tapes in this step if you want to combine the books. A hardback book is the most appropriate one that allows you to maneuver the following steps easily.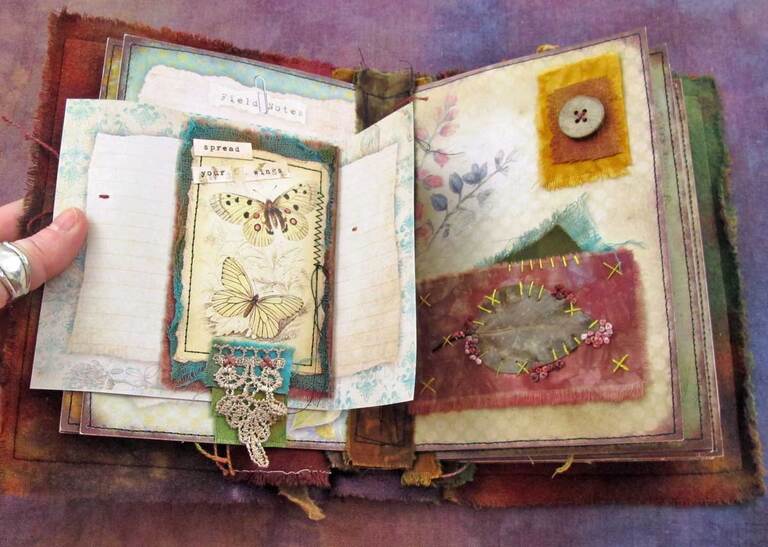 Take on the cover: the cover is probably the most important page of your mixed media. For the cover, you can have distinguished mixed media techniques. The most common technique used by many young artists is to do wet and dry art. This means that you mix the painting and drawing together to create a visual that you want. To do this, use the pencils and brushes prepared. Besides, you can add up a little decoration with stitches or small notes with the most beautiful or motivating words on them.
To the interior: now that you have finished the cover of your mixed media project, you can move on to the interior of the book. This is where you decide what you are going to do with the book. What purpose would it serve? What would you apply it for in your daily routine? After considering such matters, you can start to decorate the book as you wish to be compatible with its purposes. The art supplies and decorators are still in the scenes.
For the interior, we highly suggest that you use decorators, colored pencils, graphite pencils, and charcoal sticks. The reason behind this recommendation is that sometimes the paper texture of the pure scrapbook can be too thin for markers and watercolors or paint. To prevent any unwanted issues, you can play it safe with pencils, charcoal sticks, and decorators. Although the risk is in existence, it has been reduced to a much lower level.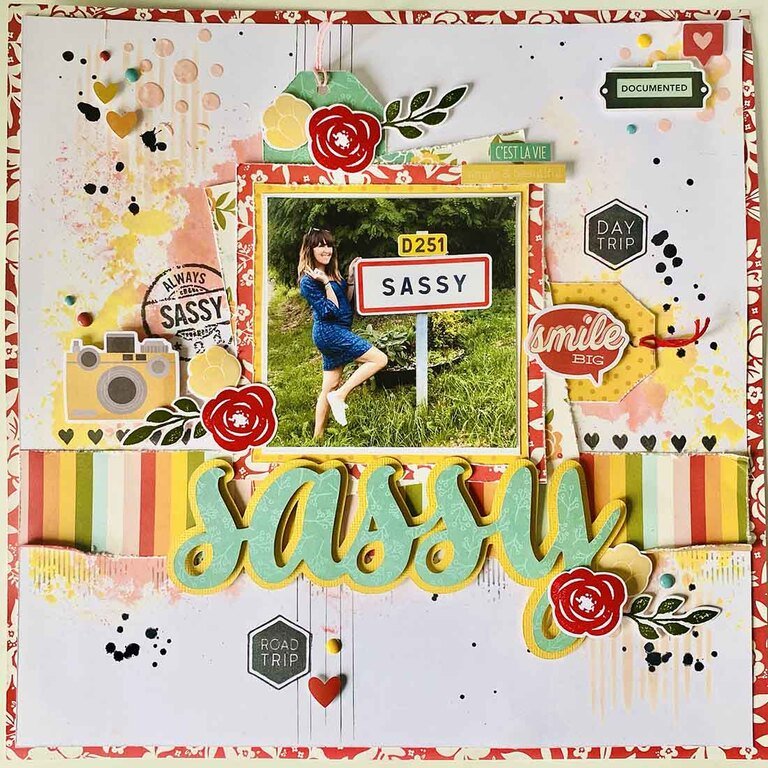 Fulfill the details: the fourth step is for reviewing and completing all the smallest details. Now check your book thoroughly and look for any imperfection. You can fix them until you have been satisfied with their appearance. Take the art supplies in hand and correct any faulty spots, if you think it is necessary. Don't forget to put on the best of your personalization. The art in the book can say much about one individual.
In this step, you can also check for the hardback feature of the book to see if it is solid enough. Decorating the final cover page is encouraged as it makes the scrapbook have no "undecorated spot." Keep in mind that you need to solidify the hardback. If the book is not secure enough, it can fall apart after once or twice usage.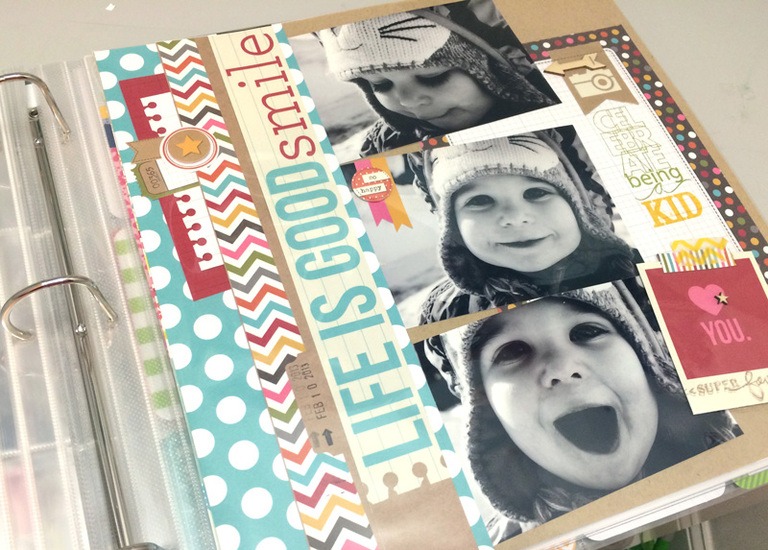 Final words
There have been our final words on the topic of how to turn a scrapbook into mixed media paper. Making a mixed media project out of unused scrapbooks is one of the best things we can do now, considering multiple aspects. In addition, handmade books like this can be excellent gifts for many occasions, including birthdays, Christmas, Mother's Day, or Father's Day. It is our effort and emotions pouring into it that make it precious to the receivers.