Baskets are a great idea to decorate the home for many reasons. First, it is a storage unit for items from small things to large items, second, it can be used to decorate and beautify your space, thirdly, it is a comfort and warmth to any interior space. Baskets of all shapes and sizes can match any interior. It can be wicker, knit and crochet baskets or even from wire.
Baskets as a base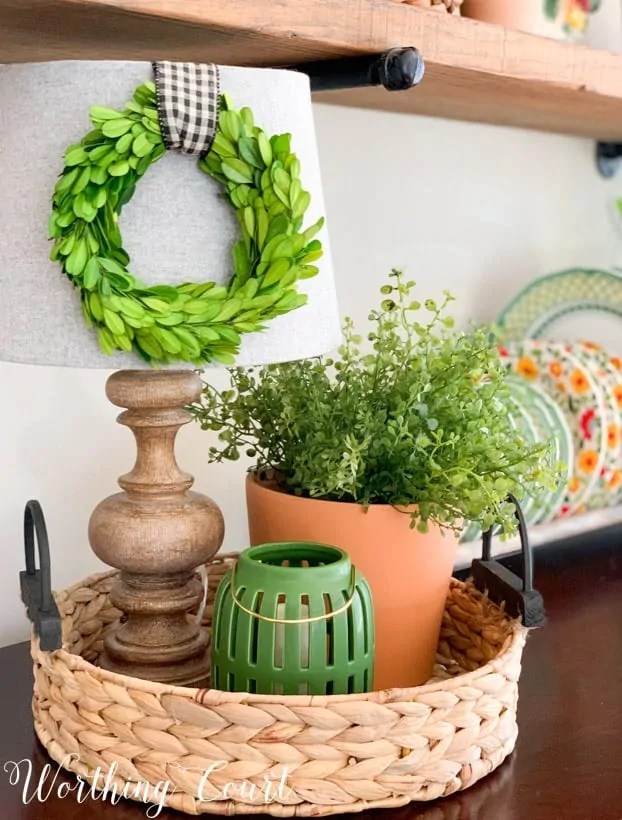 When creating a center or texture, it's a good idea to use something to act as a structure or base and to visually connect items together.
Put your items in the basket, it will immediately attract the eye and create a sense of importance for the display, especially when combined with the rest of the decor in the room!
Here we will give you some ideas for home decoration ideas with baskets.
1. Store items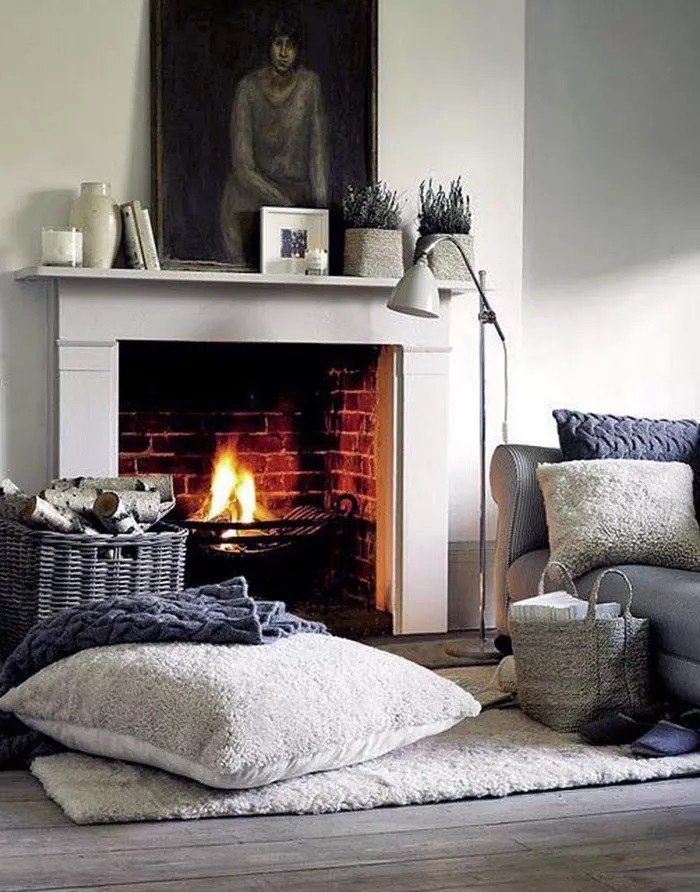 The basket market is very diverse from style to material. There are tons of different weaves and materials to choose from, making it easy to match them to your personal style. You can use wicker baskets for common items, but have you thought about using a basket to store firewood for your fireplace? Another idea: Try storing books or photo albums on the coffee table next to the sofa instead of placing them on your coffee table.
Baskets are beautiful things! They create texture in home decor and can also crank, organize and hide items from view! If you have space on a shelf, table or even floor, think baskets!
2. Baskets for hanging plants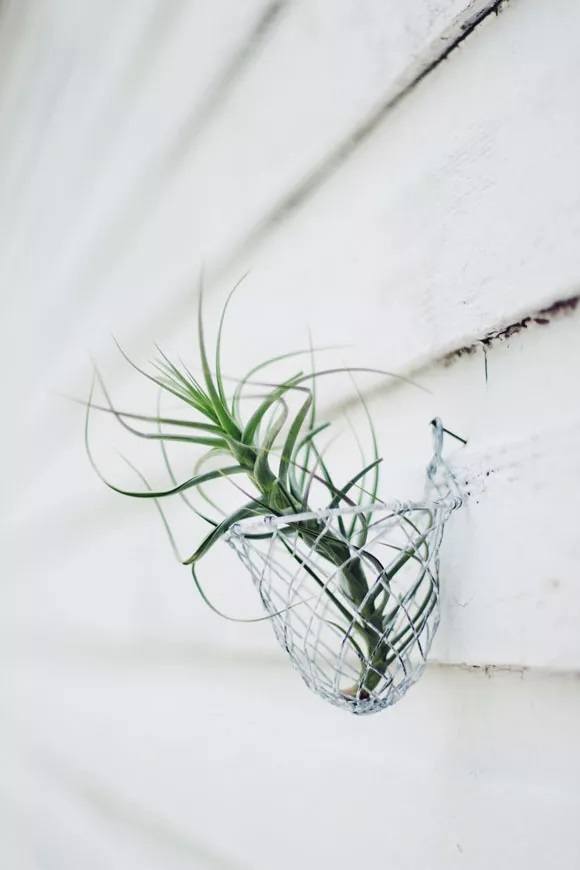 Baskets for hanging plants are not a new idea, but it is also an idea to decorate your home, making the house full of life. Choose plants that don't require much soil or water, they are the perfect choice to display in a basket. Stack a few small plants in a row on your desk or sink in a basket for an instant refresh. Will be very interesting! Open-surface baskets make for beautiful wall art.
A lovely rattan basket with dried flowers on the wall is the perfect way to add a splash of color to your home.
3. Use baskets to organize your bathroom items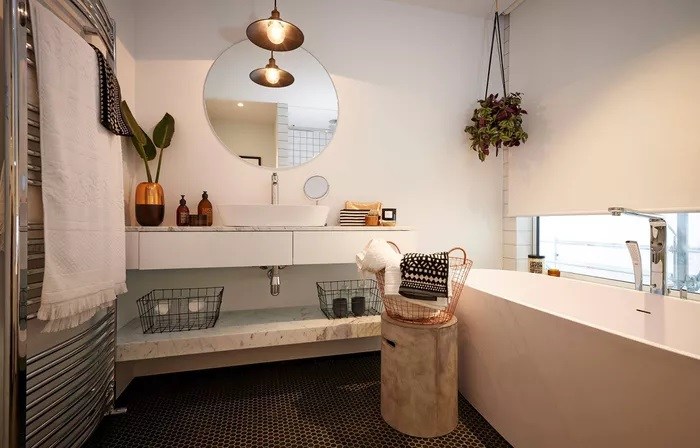 Because the air in the bathroom is often humid, more steamy, so it is necessary to choose modern wire baskets to limit the attraction of mold. Family bathrooms will become like spas when using simple black and yellow and pink wire baskets to keep things more organized. Roll up your towels, organize your skin care products, toiletries, cosmetics, or put away your favorite slippers to put on after a shower.
4. Make the most of wasted space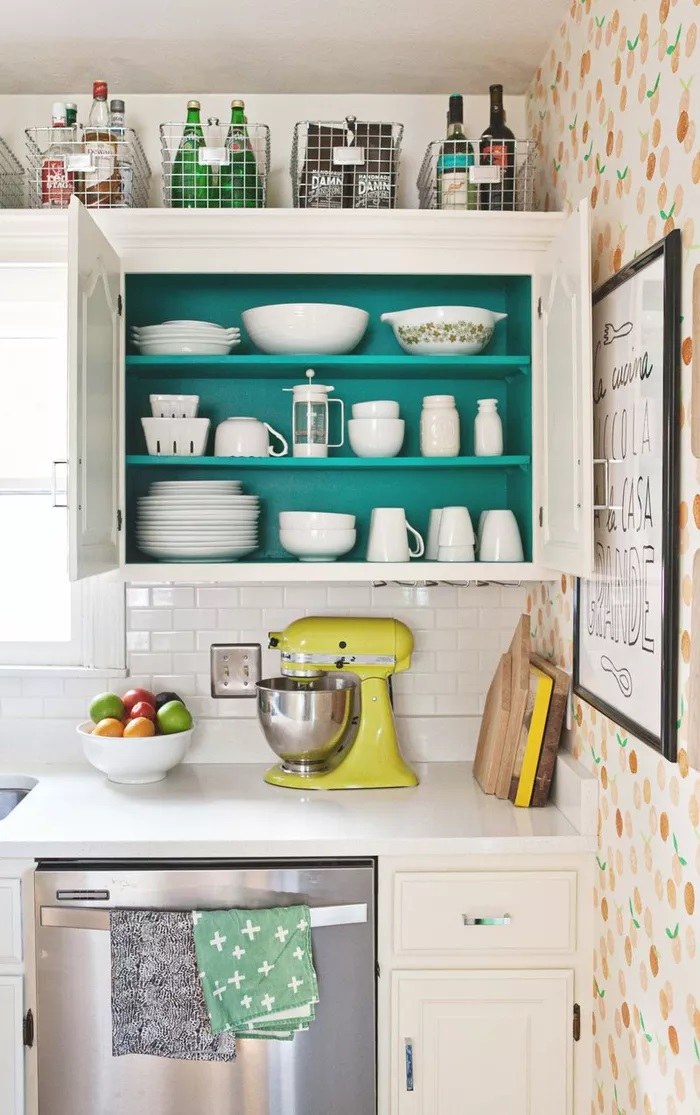 Surely there will be a lot of space in your home, a good example is the space above your cabinets. You don't clean often, you don't use this part of the space, then this place will become a gathering area for dust and nothing more. Let it work by adding a few storage baskets for things you rarely need.
For example, on the kitchen cabinets, because this space is often contaminated with grease from kitchen use or cooking, we recommend using an electrical cord or a cloth basket so that you can easily clean it. If you don't want to climb up to get to your kitchen items, you can make this extra space more beautiful by displaying vintage bottles or cans in baskets.
5. Keep the kitchen area clean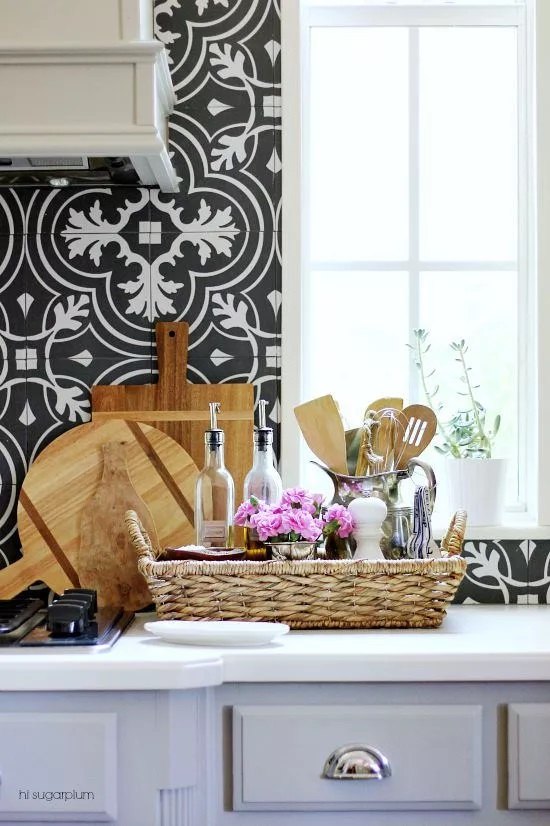 Organizing your kitchen counter is a task no one wants to do, but we all feel so much better when it's organized. The idea is to set the kitchen apart with style using a low, wide basket to keep all those random spices and oils in order without obscuring the view. This shallow basket also works well in a coffee table to organize candles, pens, and useful trinkets.
6. Decorate your own basket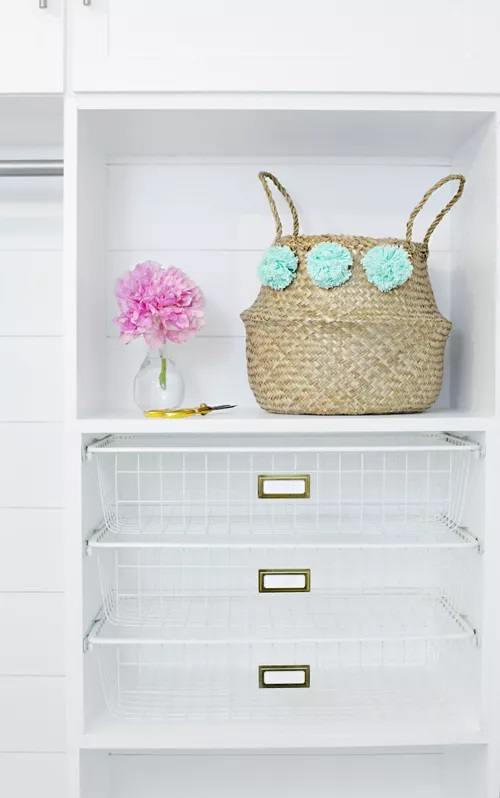 You can decorate your home by decorating with baskets. You can add some shiny balls to make even a simple basket look more lovely. Plus, you can knit fake flowers, paint a handle with neon lights, or clip on a fun brooch to spice up an old basket and make it more display-worthy.
7. Looking for vintage baskets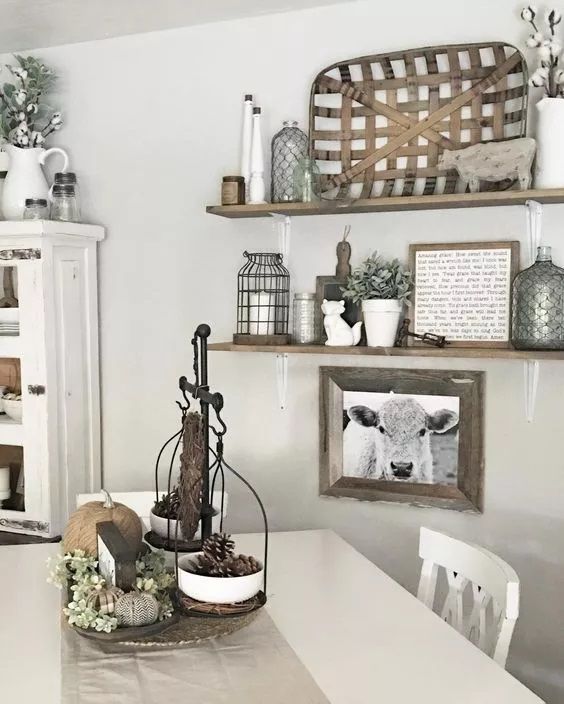 Using baskets as art, or a vintage basket is a great idea. You can use your spare time to browse the local market or thrift store and you are sure to come across a few hidden gems like this one. Since they're often too thin to use as storage, display them on a counter on a dining table or a kitchen breakfast bar instead.
Compared with other home decoration products, these baskets will be more affordable, and still create a beautiful space for your home.
8. Decorate the wall with picture-like baskets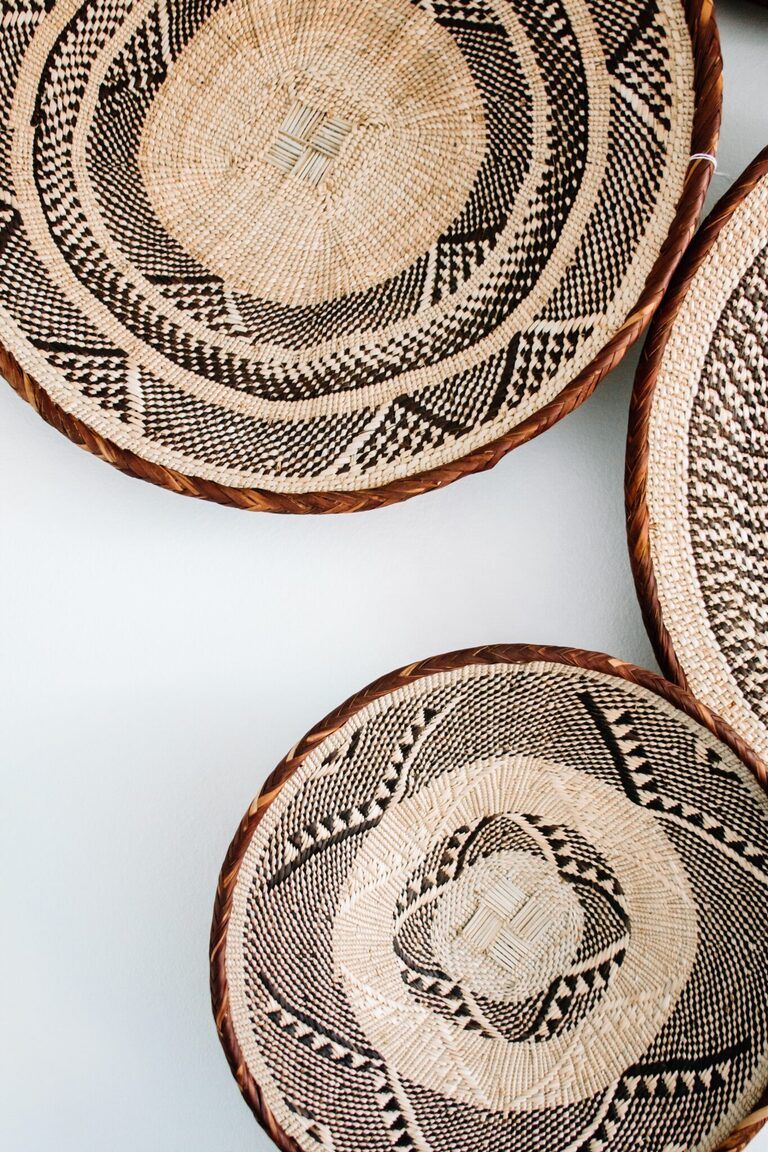 Besides using baskets as a storage item, you can use them as a decorative accent for the house. Traditional baskets make a great display wall above the sofa or in the entryway. A large basket hanging on the wall is a way to create a personal highlight for your home.
Some wicker baskets have such a beautiful pattern and pattern that you want to take it out to "show off". So we took those beautiful designs, arranged them into groups of different sizes and patterns and then decorated them on the wall, in any space. Whether in the corner of the living room, or at the head of the bed...it will make your room more cheerful.
9. Clean your entrance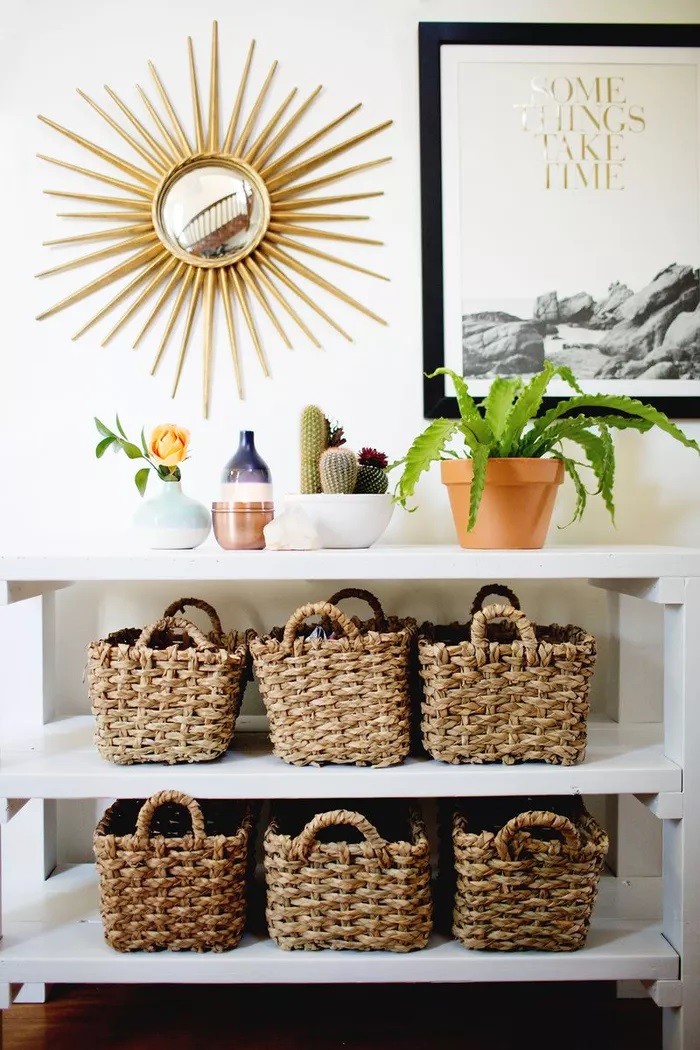 Your entryway is the first thing any guest sees when they enter your home, so make it meaningful and engaging. A well-organized entrance can be a difficult thing to achieve, but this basket idea is a great way to hold umbrellas, gloves, tote bags, and other essentials out of your sight.
10. Provide the storage in living room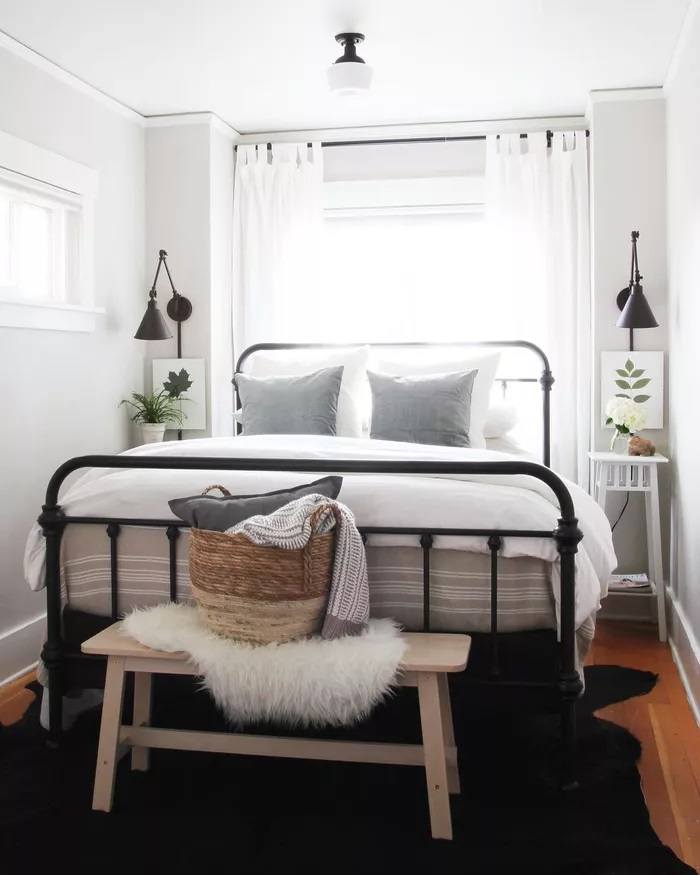 You can arrange extra pillows and blankets in an attractive basket as seen in this cute display. Towels, guest slippers, or even a robe will help remind your guests how happy you feel when they visit.
11. Hanging baskets as works of art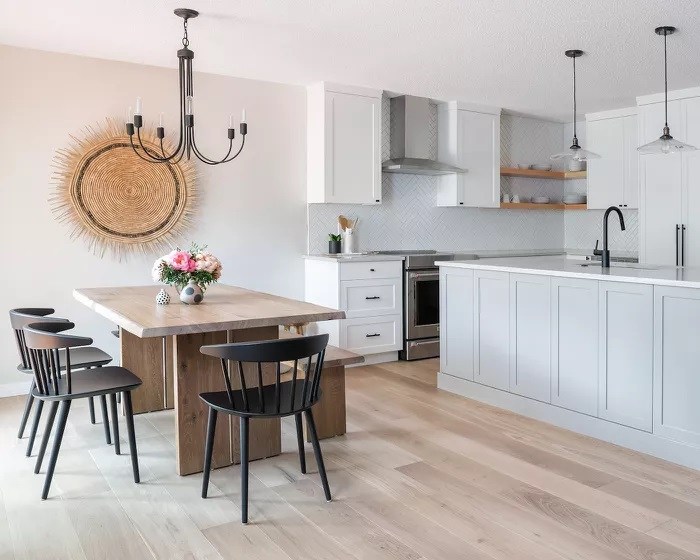 The basket is not required to be used for storage. If you want to incorporate a style of decor into your home, traditional baskets make a great display wall above your sofa or in the entryway or otherwise. The eye-catching design requires a large basket on the wall, but you can mimic the design by adding your personal touch.
12. Plant a tree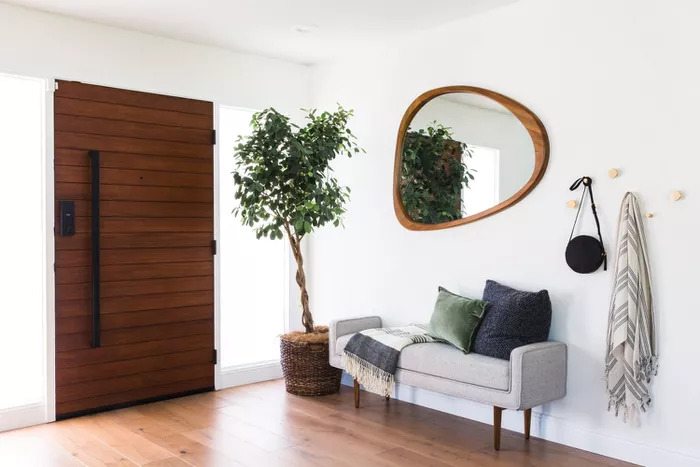 If you want to bring in the outside world, there's nothing better than planting a tree. Use a thick wicker basket to grow a gorgeous tree. The basket is lighter than a standard planter, making it easy to move very large plants like this around when needed. However, make sure to plant the plant in a plastic pot first to catch the water. The basket will only act as a decoration, not a replacement for the planter.
Choosing the style of the basket is also very important
Currently on the market there are many types of baskets rich, diverse in design and design.
Round or rectangular basket with low sides
They include baskets for textures! You can arrange items in a unique way, and the items in the basket are easy to see!
Small homes with limited space should use these little baskets and a low-sided basket does just that!
Baskets with lids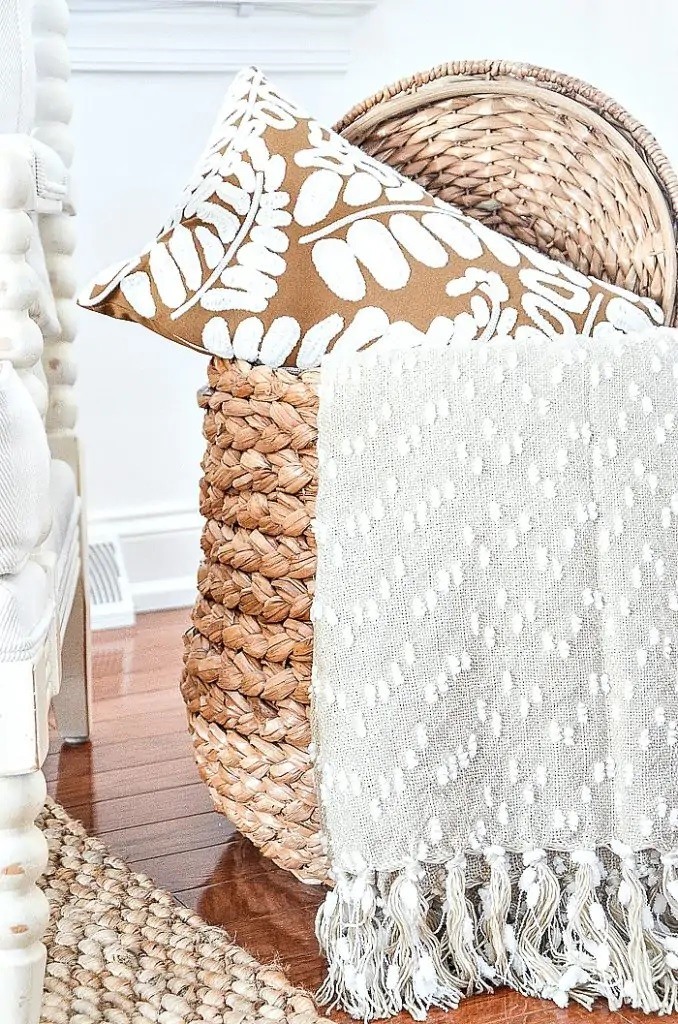 The basket has a lid to help hide the things you need within reach but don't want to show! These baskets are great for hiding remotes or toilet paper, laundry or collecting mail or office supplies or other low-key home essentials!
You can also think about collecting wire baskets too! They add a completely different look to a room.
Conclusion
Beautiful home decoration is one of the joys that most women love.
Small baskets besides helping you keep your belongings organized are also an extremely effective home decoration. What could be more wonderful is when with just a little trick with available items, you can make a small house more sparkling.
Hope the ideas we provide will help you.