In case many of you have yet to know, murals are enlarged versions of pictures or artworks painted on walls. Murals can be anywhere, from the streets to your backyard. Murals are created for very distinguished purposes, numerous of which can be to commemorate, decorate, or entertain.
Murals if done properly are vivid highlights, which are eye-pleasing to gaze at. They can be excellent decorators for your home when the holiday seasons come. In this article below, we are going to provide our readers with detailed guidance on how to paint murals on brick walls. The guide may be simpler than you have expected it to be!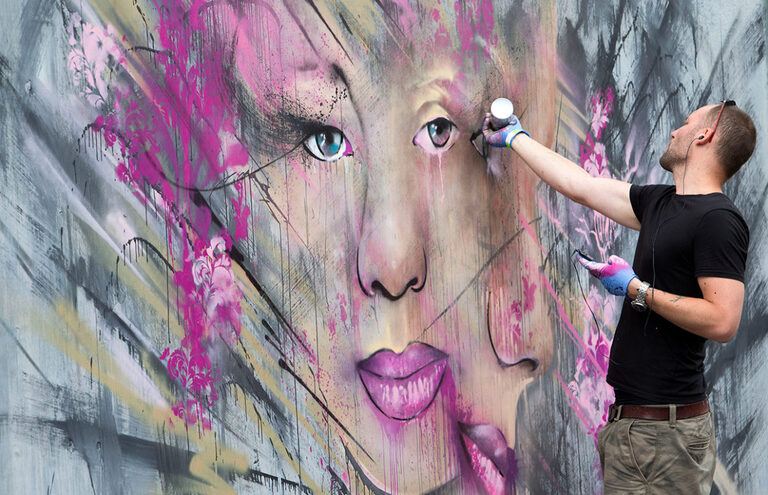 More About Murals
Murals started coming into existence as soon as 30,000 years BC, not just the 90 decades. Humans have long been doing murals as a way to express art. Murals became more popular and reached their golden time in the 1930s when modern art development began to arise.
In the US and the UK, thanks to governmental sponsorship and support in the form of art-supporting organizations, mural arts thrived more than ever. Murals were then appearing on a larger scale with more magnificent artworks.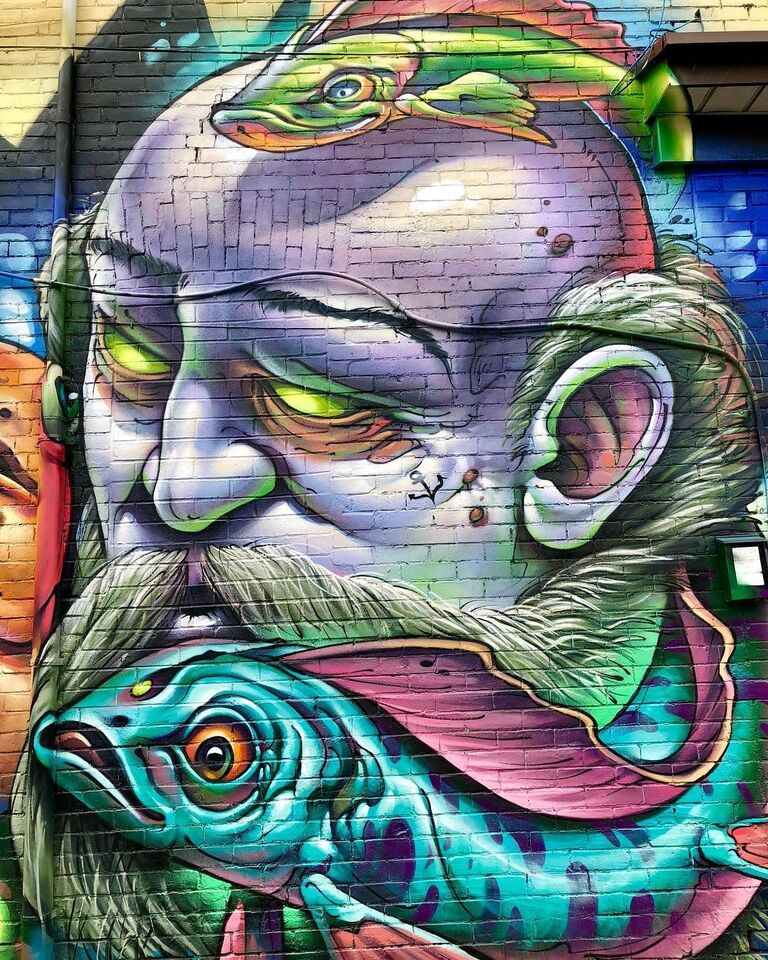 The earliest commissioned murals published were in 1933, by an artist called Mario Sironi. Nowadays, although mural art is no longer at its peak, it plays a major role in the art's overall development, as well as appears regularly in our daily life.
Murals have been applied to deliver messages and decorate. Numerous mural artists are talented in this 21st. But the access to art is now closer than ever before, and we don't necessarily become an artist to create our own murals.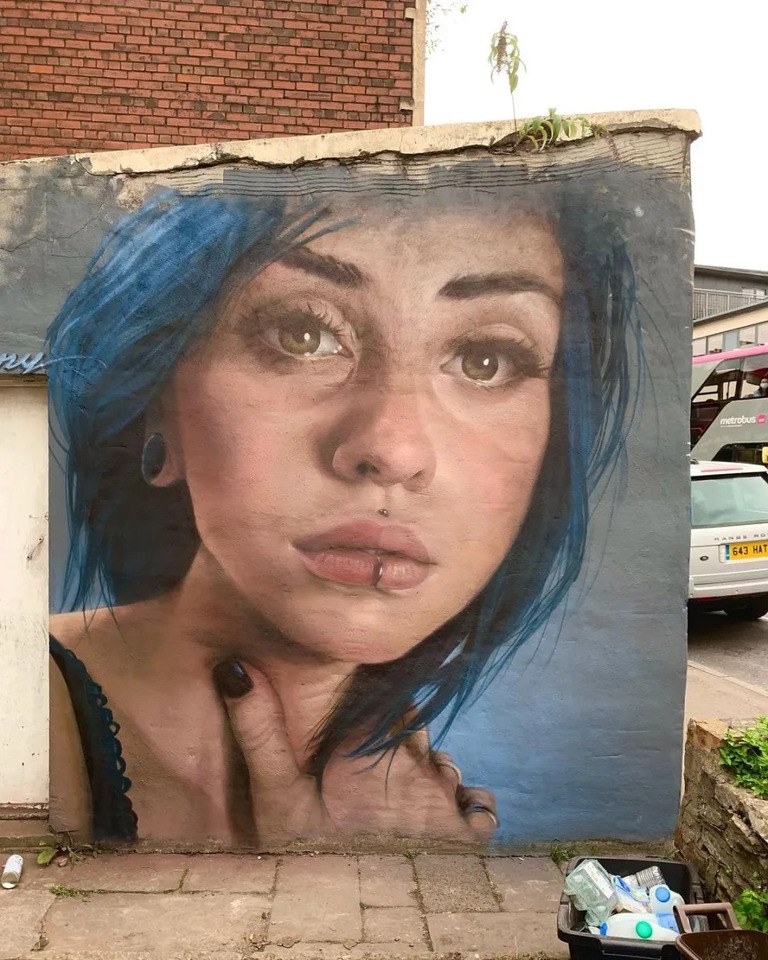 Detailed Guide For Painting Murals On Brick Walls
Now we would be going into detail about painting murals on brick walls. It is better to paint murals on plain and processed walls because it will give you a smoother surface, which is obviously easier for every step in painting a mural on the wall.
However, brick walls give your paintings characteristics and texture if done correctly. Before you actually get down to painting murals on brick walls, preparing what you will paint and how you will paint is worth your time and calculation.
Preparation
Coming up with an idea for your mural: first and foremost, before you paint your mural, know what you are going to put on the walls since once it has been set out, it cannot be taken back. Looking for mural ideas is not too difficult.
You can get ideas from holidays or special occasions if such days are coming near. If that is not the case, you can base it on your interest or what message you want to deliver through your artwork. It is essential to come up with a proper idea because this idea would be the core of your art project this time.
You can also take reference from what the mural would be used for. The more specific you can imagine about your mural, the easier your following process would become.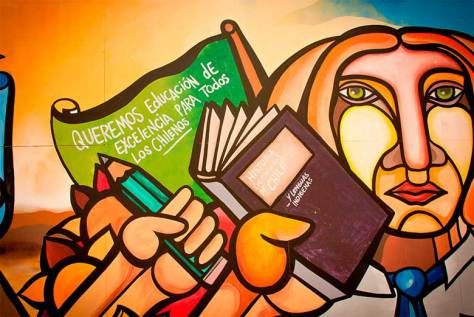 Calculating the scale of the mural: calculating your mural size is extremely crucial because this would be deciding if your mural fits the wall appropriately, not to mention, scale affects directly to the look of your mural. You should check the size of the brick wall in advance of measuring the mural.
All of the figures collected, after a few adjustments you have made, should all be in agreement with one another. If you don't think you can handle it or you think your precision is not enough, you can always ask for the opinion of one or two more parties.
Drafting the mural on paper with full measurement: the last thing you should be doing in this whole planning is drafting your mural fully on paper with accurate measurement. It is easier for you to visualize what it is going to be when you put the mural on the brick walls in real life. If possible, you can do a brief demonstration on any electrical device designed for this art stuff.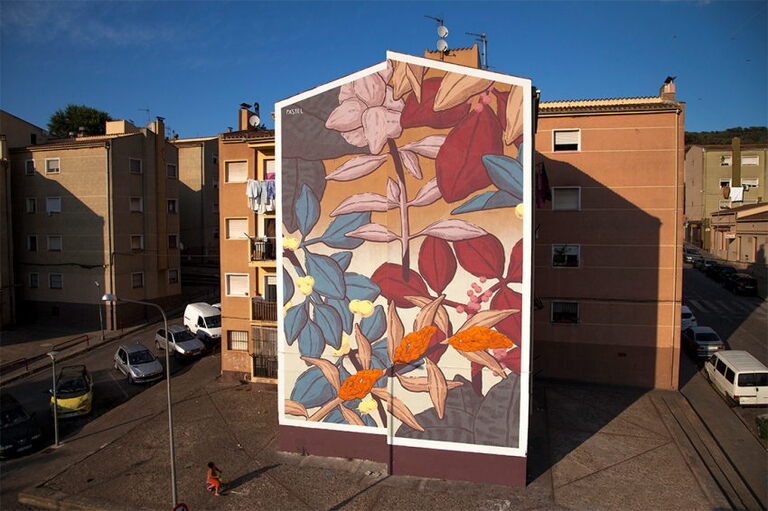 Preparing the tools: after you have done planning your mural, you should be ready for the tool preparation as it would contain quite a lot of tasks. Firstly, you must prepare a few things to clean the brick wall properly.
Prepare a bucket, several cloths for cleaning, a special liquid for cleaning, and stiff bristles. For the painting, you must have a bucket with clean water for brush renewal during your painting process. Besides, take a ladder with you because you may have to finish the details that are at an unreachable height with bare feet.
You should have several brush types for different parts in your murals. A roller is quite dependable on the painter, but we would be advising you to have one. Brick primer is necessary for such walls too. Lastly, paints are evident. We recommend that you use acrylic paint to do murals on brick walls. Remember to mix the paint to get the desired texture.
The whole process would take a day or two, so don't lose your patience. You can ask for help from friends, family members, or someone you know that is efficient in this art field.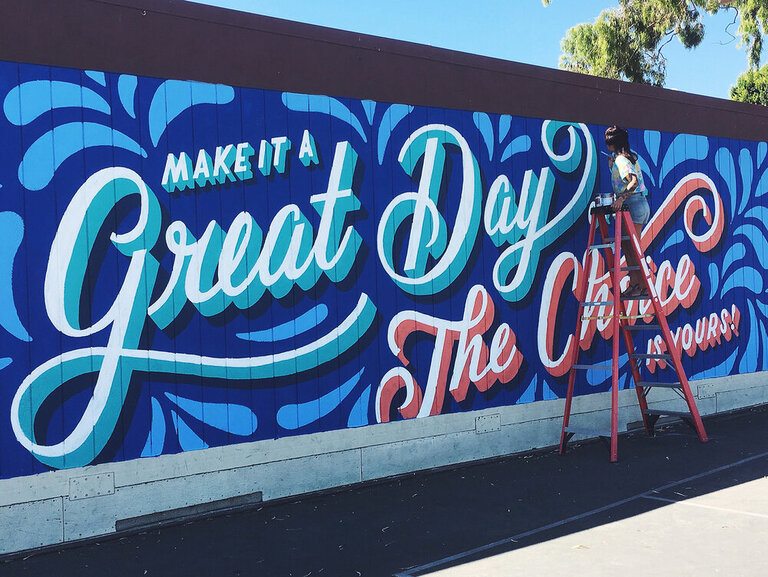 Painting The Mural
Getting the brick wall ready: as we get down to painting our brick walls, we must prepare the wall in advance. First, take the water and cloth prepared with the special liquid and do a proper cleaning. This would be helpful a lot in the later steps. Also, you may need to prime the brick wall with the wall primer prepared. It would give you a smoother surface to paint on. Wait for the wall to be completely dry and you are good to go.
Start to paint: now it is the most exciting part - painting your mural on the wall. You really should start from the base. If you are trying to be "economical" when doing these DIY projects, you can choose your paint wisely.
There are two types of quality - artist and student. For this case, take the student paint to be your base color, then apply the artist's paints as an additional layer to cover and work on the details. You should go from the overall framework, then smaller details. Remember to renew your brush into the water to have a more enhanced experience.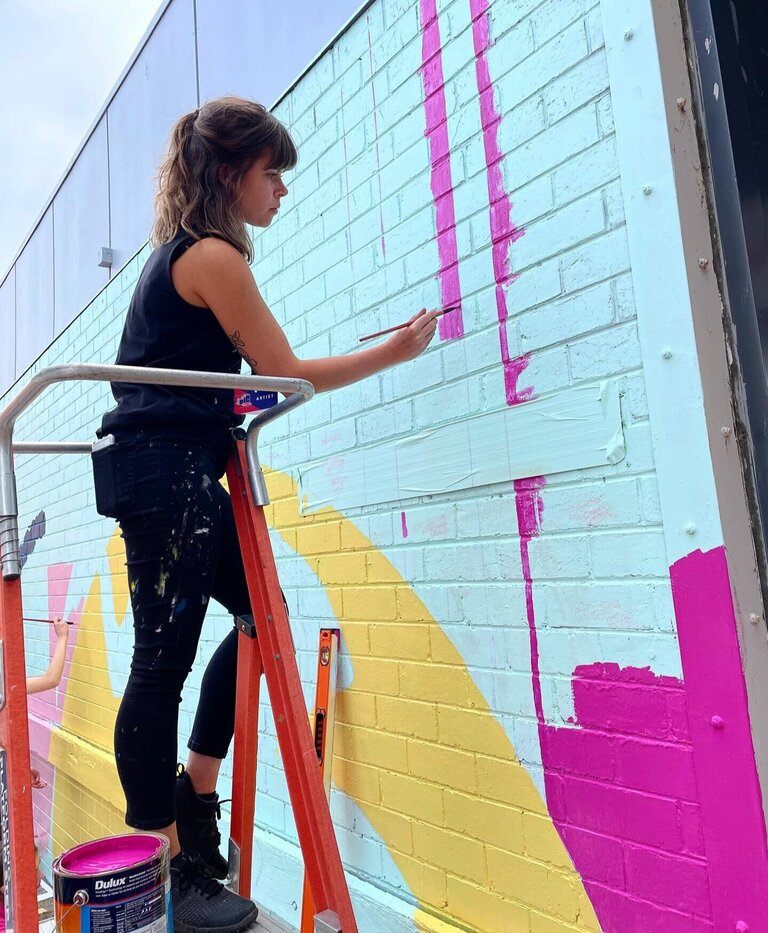 Finishing the details: this is where you are running the last routes to the finishing line. You must now complete the smallest details and ensure that they look the best. Using several types of brush in this step is recommended. Also, don't feel any rush to finish your painting as fast as possible because a little rush can cause great harm to an artwork.
Waiting for the mural to dry: here we come to the last stage of this guide on how to paint murals on brick walls. You must have patience when doing art. However, the waiting time should not be too long because acrylic paint does not take long to dry out. If you choose another paint type, the waiting time can be flexible. This waiting time is why we have advised you to choose acrylic paint for murals.
Final Thoughts
Murals are excellent art forms. Should you be a beginner and new to the concept of mural art, asking for help and getting to know the murals before you get down to a DIY project is necessary. Painting a mural is not too hard, although it is undoubtedly time and effort-consuming. However, the results can be surprising and delightful to painters at the end of the day.