Setting up a gaming laptop for the first time may trigger you a bit, especially when you are a newbie to this whole gaming world. However, initial setup for gaming laptops should not be a big challenge. But if you are worried by the process, we've got your back.
Right below is a detailed guide for newbies to set up their gaming laptops. Along with the instruction, we will provide some explanations around the subject of gaming laptops, as well as some tips to optimize your laptop's future performance.
Now let's get the ball rolling!
What is A Gaming Laptop? All the Basics That You Need to Know
Before we dive into the step-by-step instructions on how to set up a gaming laptop, why don't we take a closer glance at the basics around it. Here are explanations of gaming laptops and several tips to help you choose the most compatible device.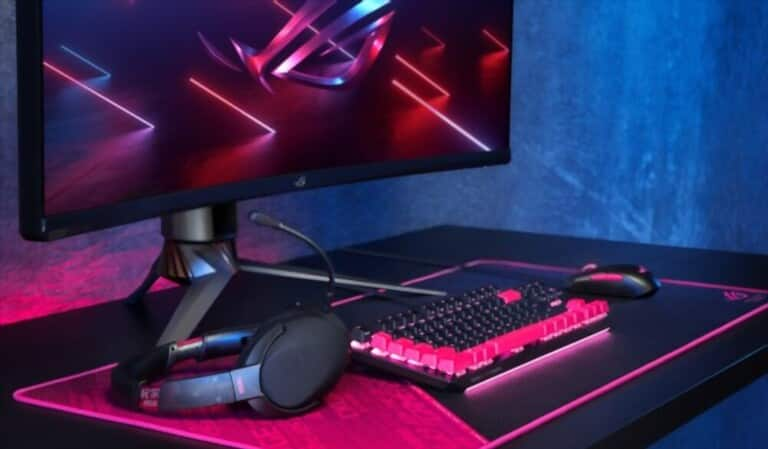 What is it?
So what is a gaming laptop? It is pretty much similar to other laptops. However, a gaming laptop is equipped with high-end hardware, which puts on superior performances, compared to a regular one.
Considering this aspect, some people even assume gaming laptops of certain price ranges can overcome a desktop. This is actually fact-checked since there are many gaming laptops that have provided desktop-like experiences or above.
Nonetheless, it is not an usual case. If you tend to put some investment into gaming devices or go professional in the field, having a desktop designed for gaming is advisable.
How much does it cost?
Usually, a gaming laptop would cost you somewhere between 1000 to 1400 dollars. Should you search for more affordable items, ranging from 800 dollars, there are available options. However, in case you are going professional, these laptops are not likely to live up to your expectations.
In the reverse situation, you go for higher price ranges, which are assumed as "luxurious" products, you are likely getting extraordinary performances. The "high-end" gaming laptops mostly cost you from 4000 to 5000+ dollars. However, that is not the only expense you have to pay for a high-end gaming laptop. Accessories and add-ons may cost extra hundreds of dollars. Hence, choose wisely and consider how much you are willing to spend in the first place.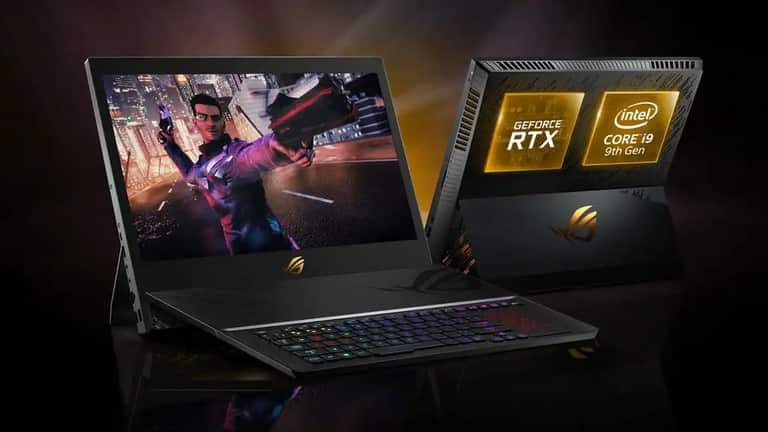 How to Set up a Gaming Laptop for The First Time? A Step-by-step Guide
Let's save your time by not waiting any longer. As promised, in the below section, we will inform you with a detailed guide on how to do a proper initial setup for gaming laptops. For now, why don't we kick it off?
1. Deal with connection
This is the very beginning point of our whole setup process. Before taking out your brand new gaming laptop, make sure you have appropriate space and a nearby socket for power lineup.
Now, take your laptop out and plug in the charger. This will help to back up the power and ensure that your laptop will not shut down during the setup procedure. Remember to charge it before you turn the gaming laptop on.
Many manufacturers say that a gaming laptop will not turn on in the first usage without a charger, even when it is fully charged. Therefore, don't forget to connect your gaming laptop to a power source.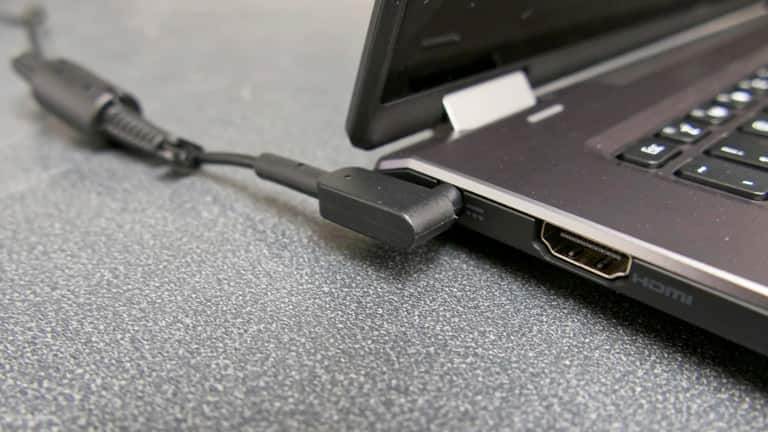 2. Handle Window setup
Most gamers will be using Windows, so all you have to deal with is choosing the best version. A perfect version will suit your usage needs and not put on your device a burden. When you first purchase a new gaming laptop, a few automatic setup will be ready for you, and you only have to connect to the Internet to fulfill those options.
Depending on your gaming requirements, update to Window 11 or keep the Window 10. In 2024, Microsoft will launch its Windows 12, and by then choose to update if you are in need. That's everything for Windows setup.
How to update Window version (if necessary):
Choose Start
Click Settings icon on your screen
Select Update and Security
Then choose Check for Update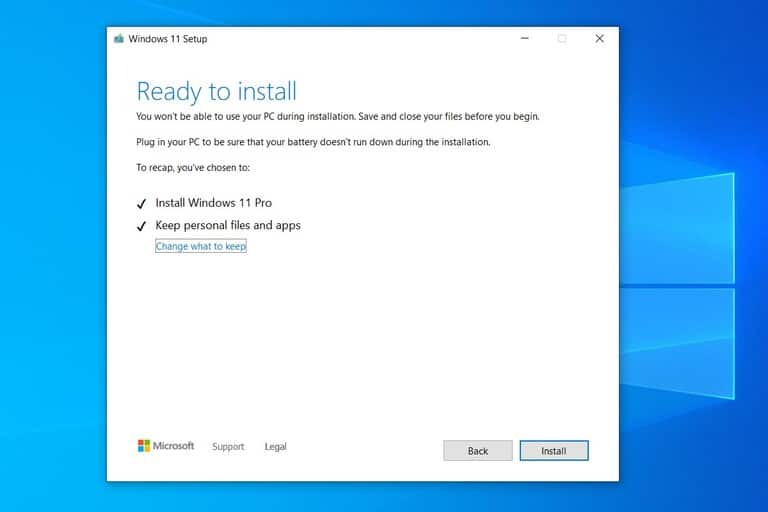 3. Update your Microsoft store
Next on how to set up a gaming laptop, you should head to your Microsoft store and update it. This store is responsible for providing users with functional plugins and other applications to enhance user's experience to its fullest potential.
So is it ok to skip this step?
The answer would be yes. However, the optimized performance will be out of the question for you. Thus, why not spend some seconds simply updating the Microsoft store? It is helpful not only for your gaming experience but also other maneuvers in the laptop.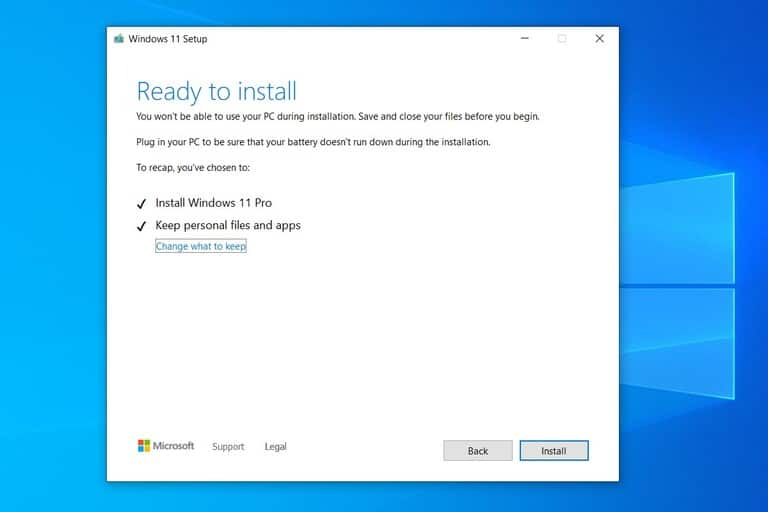 4. Implement BIOS update
In most gaming laptops, the BIOS update is conducted automatically with the WIndow version update. Hence, if you are in those cases, you won't have to worry about BIOS update when buying a new gaming laptop. Otherwise, don't forget to check the BIOS update and conduct it. You probably need a USB to do so.
But why is the BIOS update important?
This update is for bug fixing and several other technical prevention in the future.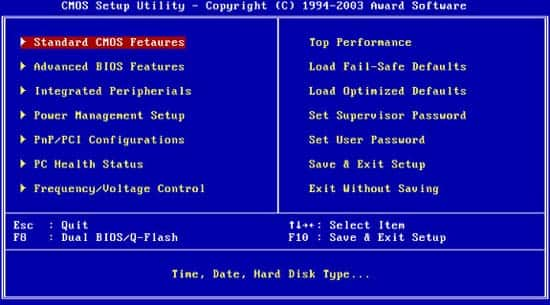 5. Optimize graphics
We are reaching for the finishing line! Now it is time to optimize your graphics since it plays a huge part in gaming experience. This means you have to deal with your GPU (Graphics Processing Unit). The perfect GPU for a gaming laptop would be an AMD one. Specific figures are muchly depending on your gaming laptop compatibility. If you are going to process the "hardcore" tasks, take a look at the AMD Radeon RX 7900 XTX.
6. Check your refresh rate and resolution
How you can check your resolution and adjust:
Do a right-click and choose Display Settings
Head to Display
Search for Display Resolution all the way down and pull it to the highest option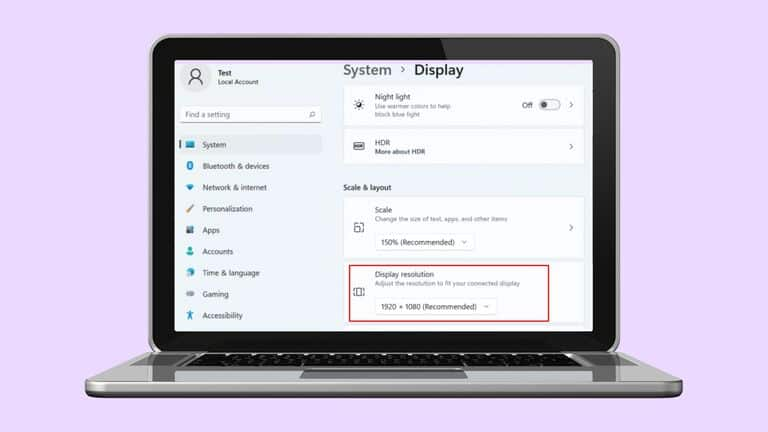 How you can check your refresh rate and adjust:
Do the combination of Windows+i to open your settings
Click Display
Tap on 'Advanced Display'
Choose the drop-down menu and click to check your refresh rate.
7. Remove any bloatware
Some laptops when first purchased come with a bunch of bloatware. This simply means the necessities, and they normally don't harm your device. However, it is not pleasant to have them, so why not remove them? That is also the last step in setting up a new gaming laptop.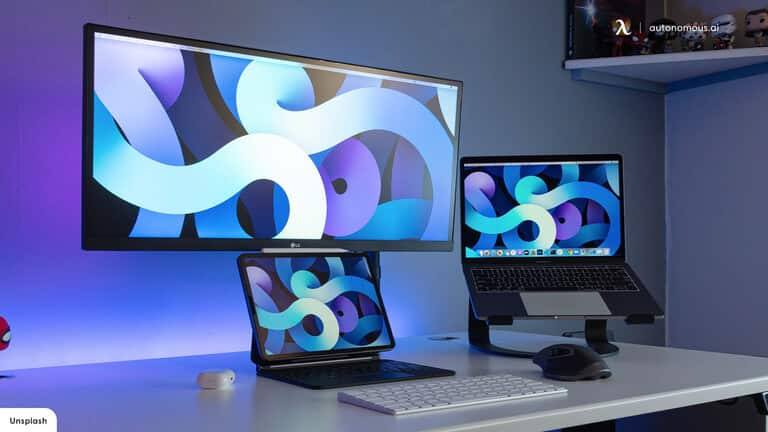 Some Tips to Keep Your Laptop Gaming Performance
Here is another crucial part for gamers if you want to peak the gaming performance. We have done some research and collected a list of tips and best practices to enhance your device's capabilities.
Turn on Gaming mode. This is a must!
Turn off the notifications or simply mute them.
Prioritize your GPU in specific games (ones dealing with heavy-duty graphics and loadings)
Update your drivers of GPU regularly
Use Window 11 and keep updating for the next versions
Adjust your mouse to its best performance in Settings
Conclusion
That's everything you need to know, considering how to set up a gaming laptop for the first time. As mentioned, this process should not trigger you much. Furthermore, now that you have our guide and tips. Here is the end of this topic, but we have so many more articles like this for gaming topics. So don't forget to stay tuned and share with us any of your concerns!