People are on the trend to purchase more dual monitors these days for their incredible functionality and support in daily life. Gamers, in case you are doing with one, have you known how to set up dual monitors for gaming?
If no is your answer, we got your back. Here is a step-by-step guide for setting up dual monitors serving gaming purposes. First, let's take a look at some explanations.
What Is A Dual Monitor?
A dual monitor is simply a device making it possible to conduct your tasks on two screens or displays instead of one. Dual monitors have been so popular as we are stepping further into our digital work. For gaming, the case is not so different from its origin.
Gamers love a dual monitor in their gaming room or just for when they play. Dual monitors surely expand the vision, provide more capabilities for detail emphasis, and more eye satisfaction.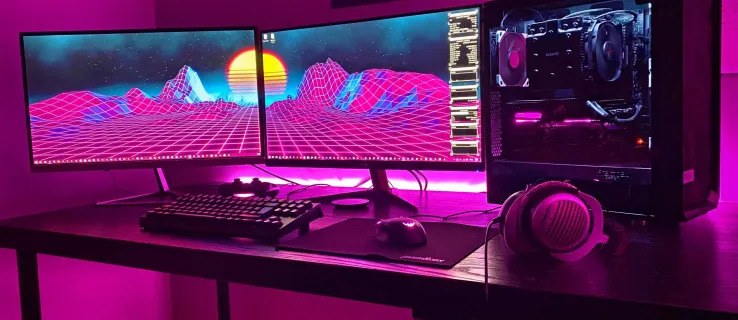 Who Are Dual Monitors For?
Gamers, of course. Dual monitors are definitely invented for gamers. As mentioned, they upgrade the gaming experience in every way possible. But the story does not end there. Dual monitors are working for so many more individuals, serving different purposes.
For instance, dual monitors are helpful for analysts, who have to deal with lots of information flows and handle massive data sources. Or in other cases, dual monitors will be useful to architects, teachers, and even students.
Jumping to our conclusion from thorough investigations into today's insight, dual monitors may take you much further and increase productivity, no matter what major you are in, or what your main purposes are, using such devices.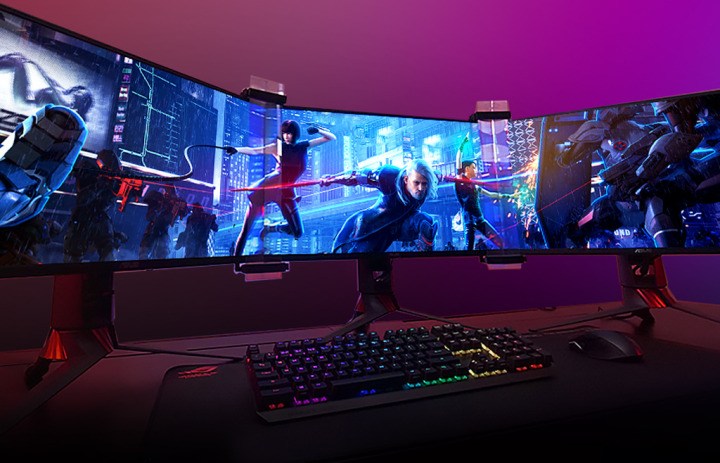 How to Setup Dual Monitors for Gaming Step by Step?
That's enough for the overall explanations. Now it is time for our primary section, indicating how to set up dual monitors for gaming. This guide is applicable to gamers or simply those who love having a monitor in their entertaining rooms. Here are our instructions.
Set up dual monitors for gaming: standalone applications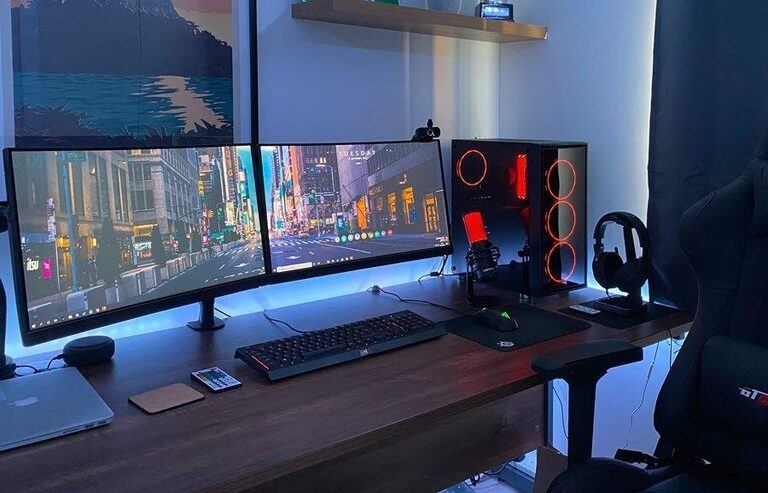 Step 1: Make some room
First and foremost, you need to make sure that there is enough room for your dual monitors in the gaming area. Clean up and remove any unnecessary odds and ends. There should be no objects on the way while you do the setup for your gaming dual monitors. Take a glance at the area, from bottom to the top, and ensure nothing irrelevant stays in the field.
Step 2: Conduct port connection
Most dual monitors are plugged in via the HDMI port. Detailedly, these displays for gaming will need two HDMI ports. The initial screen takes one and the additional one takes the HDMI port left. Plug in the connecting lines into your right ports, and you have completed the port connection.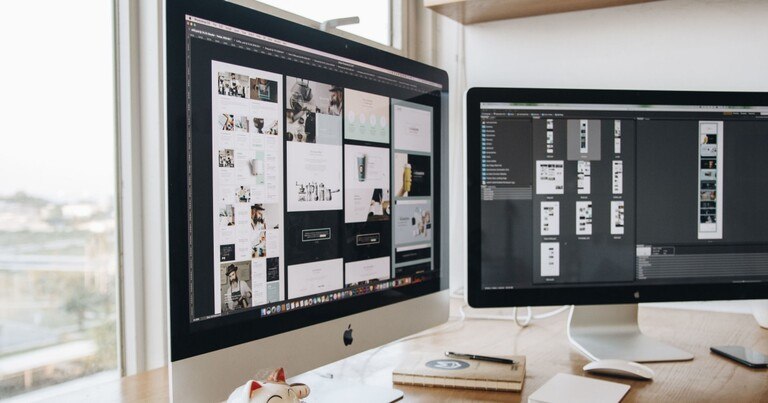 Step 3: Set up power sources
For gamers, you must have been so familiar with power sources and what you need are stable ones in our current situation. All you have to remember is to take the screens near a power source with stability and plug in the power cable to an outlet chosen.
Step 4: Carry out initial setups
After finishing all the plugins and area setups, you should now move on to the initial setups. Initial setups include installing new drivers to your PC. Since the whole setup dual monitors for gaming is just about plug and play, the installation will take place quickly and simply.
Once your PC is ready, the second screen will have maneuverings on it, and you have done the step.
Step 5: Adjust your settings
As it first becomes usable on the second screen, this screen is likely to reflect everything you do on the primary one. But not to worry. Now go to your setting up system and choose Display. There you can easily navigate your screen options. At this point, you can do one display for gaming, and the other for your optional purposes.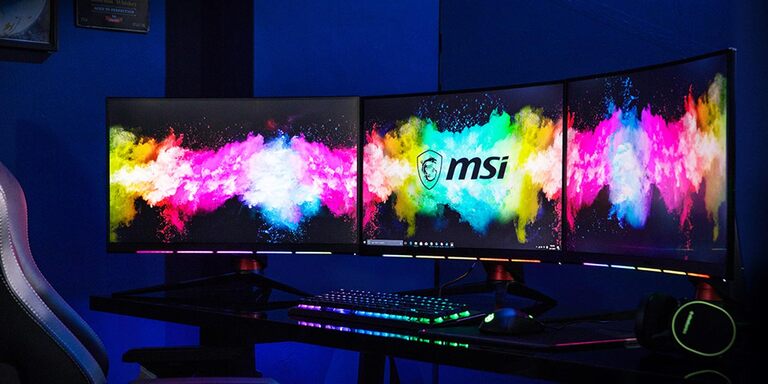 Step 6: Deal with scaling and resolution
This step is entirely based on personal wants and demands. You may take a few minutes to get used to your new screens. As you have done some maneuverings well on the two displays, you can go to the setting up system and deal with scaling and resolution to suit your usage best.
Step 7: Do the testing
Here is our final step on the standalone application guide. Doing tests to make sure your gaming dual monitors are really essential. To test its functionality, all you have to do is turn on your favorite games and play them for a while. That's the end of this part of our guide.
Set up dual monitors for gaming: laptop applications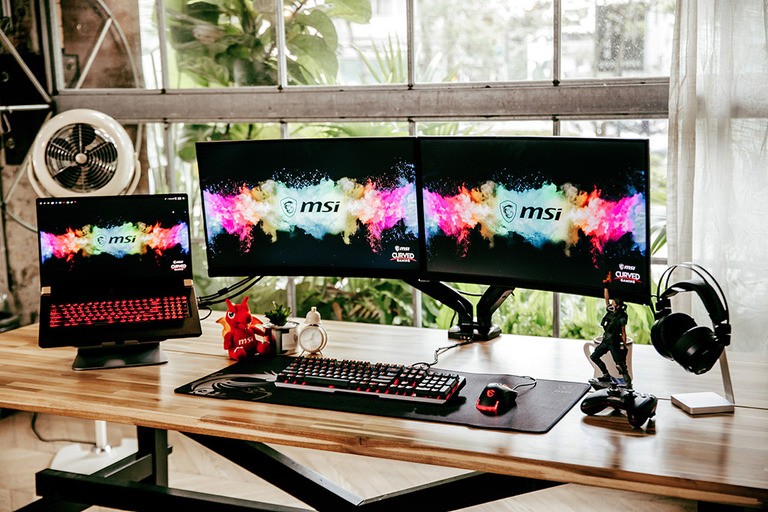 The steps for setting up dual monitors for gaming in terms of laptop applications are simple, and they almost reflect those of standalone ones. This part of our instruction is shorter and surely more effortless to conduct.
Step 1: Do the mounting/ space clearance
For laptop applications, you may want to hang up your additional screens or vice versa. If you plan on mounting them up, you had better prepare some hanging rackets, supporting tools, and surely some screwdrivers. Remember to install solid mounting brackets, since the last thing anyone wishes for is a falling display. Should you be in the placing team, do the clearance as mentioned previously.
Step 2: Deal with the connection
In the connection step, all you have to deal with is to plug the connector cable into the HDMI ports on the laptop. Almost every laptop for gaming has several HDMI ports, so that will be the smallest concern you have for setting up dual monitors for gaming.
Step 3: Take the installation
Just like the standalone application guide, you will need to install the drivers to get the screens running. But this step is quite easy, and many parts of the installation are conducted automatically. Hence, it only takes a few seconds to get all the setups done.
Step 4: Play your game and test
The guide on how to set up dual monitors for gaming (laptop applications) is much less complex, as we promise. Now it is time for you to play and test. Once you have been satisfied with your setup, you can now do gaming on two screens freely and exclusively.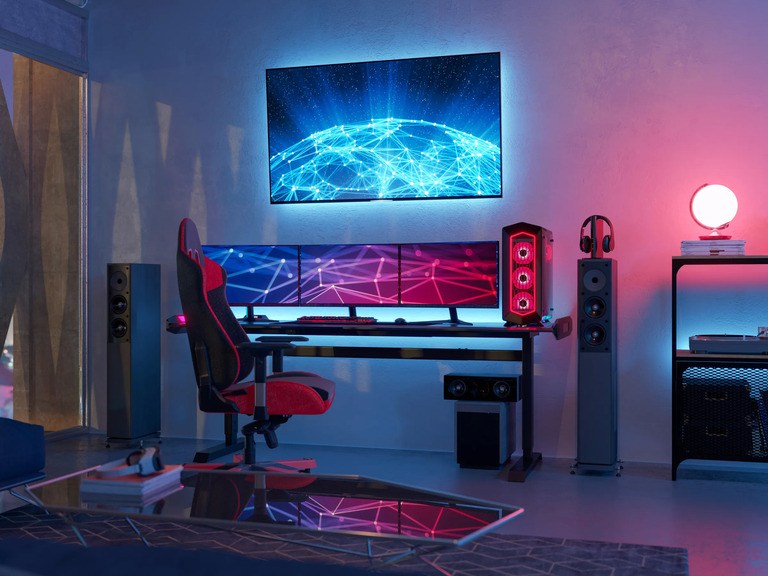 Benefits of Dual Monitors
Expand your vision: two displays absolutely provide you with greater vision than one. Also, many people have agreed that the two screens really help with the vision and experience.
Boost productivity: more tasks are done with multiple monitors, including calls, meetings, presentations, analysis, and so on. The important fact is that they are done all at once!
Gain more detail emphasis: for architects, analysts, and gamers, you know the truth right here.
Upgrade the experience: gaining more vision, more emphasis on details, and better expanding, you certainly have a better experience with dual or multiple monitors.
The Bottom Line
Hopefully, you have now known well what the steps for setting up dual monitors for gaming are. The guide above has already included two guides for standalone applications and laptop setups. The two instructions are quite alike because every monitor will go via your HDMI ports. For laptop applications, it is even easier. That is the end of our topic on how to set up dual monitors for gaming. Stay tuned to our blog to figure out more useful instructions.