With the development of the technology era, we are now so familiar with devices, including printers, scanners, and copiers. You may be using such machines at work, school, or home. But have you known how to choose a scanner or printer?
If you have not acknowledged the factors well enough, this article is for you. Let's break down a brief but detailed guide on how to choose a scanner that suits the most!
What Is A Scanner?
A scanner was invented long ago, back in the 1980s, which is more than 4 decades ago. The first scanners were simple and worked with complication, unlike our modern versions. Surprising as it may get, the first scanner took up to 103 minutes to give out results, while ours today perhaps takes less than 1 minute.
If you are new to the whole scanner thing, here is an explanation of what it is. A scanner is a device that reads and scans pictures or documents. Then it converts those forms into digital data, which will appear later on your computer screen. A scanner must be connected to a desktop to work.
More about Scanners
Before going into details of how to choose a scanner, why not take a small tour of the other aspects to gain a general outlook? In this section, we are going to focus on Price, Functionality, and trustworthy providers.
Price
The price ranges for scanners can vary significantly, based on their usage and functionality. If you are looking for a home-use scanner, one item costing from 200 dollars to 500 dollars should be good to go.
On the other hand, in case you are looking for one that fits the office or school, you might want to go for higher prices. We believe a high-quality scanner for schools or offices will be roughly from 300 dollars to 1500 dollars. Scanners of such pricey tags are usually multi-functional and capable of handling heavy-duty.
The price for one scanner depends on so many more factors than just usage. As mentioned, the functionality, which will come right up next, and provider reputation play a massive role in its retail price tag.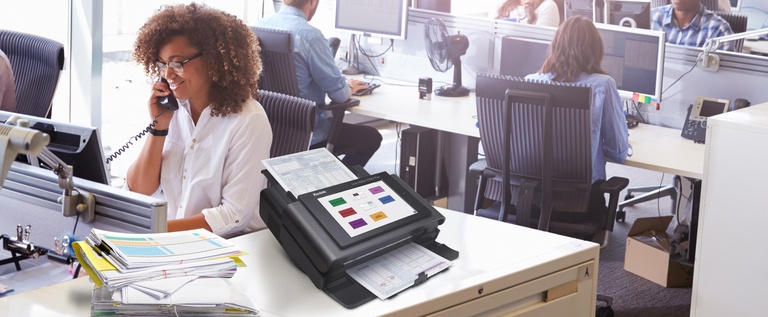 Functionality
Have you ever heard of the terms "all-in-one scanner" or "printer-scanner"? These terms mean that your scanner can handle more tasks than simply scanning. Printing, copying and any relevant task are no big deal to the multi-functional scanners.
As aforementioned, the more functionality the scanner is, the higher it will charge you. But many people would consider that investing in such a device is not a waste at all. Sometimes, the investment is even more valuable for the money spent than the vice versa.
Famous providers
Providers always have a crucial role in a customer's purchase decision when it gets down to technological items, not excluding scanners. Probably, you have heard of some enormous names in the industry, such as Brother, Canon, or HP. Choosing a famous brand that adapts to reliability and quality is taking you further than you may expect.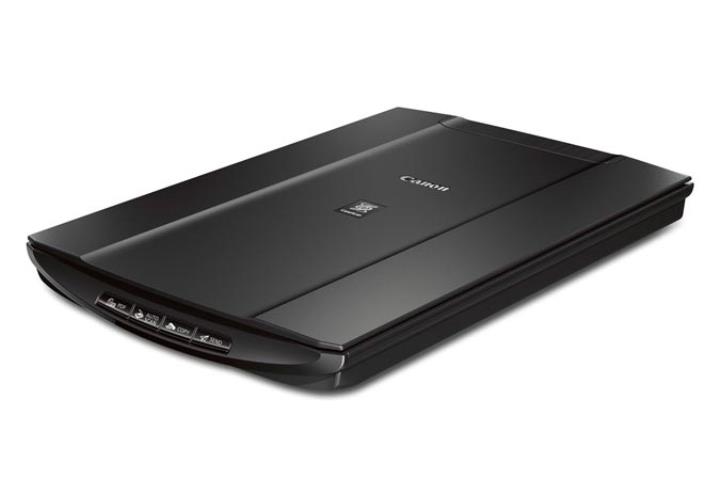 How to Choose A Scanner? What Are There to Take into Consideration?
Since we have surfed through the basics, it is time for the major section of this article - how to choose a scanner. We have six standards for choosing scanners. They will refer to the space (or size), shape, DPI, bit depth, functionality, and budget. Here is our explanation.
Space for your scanner (considered as size also)
First and foremost, let's talk about how much space you have got for a new scanner. Or let's put it in another way - what size of the scanner would be appropriate? Space back in the 2000s, scanners were pretty big and bulky, wherever you place them. However., space is probably not the biggest concern in the 21st.
Sizes of scanners may relate to what your user purpose is. A home-use scanner does not take up much space. They are sometimes even portable. Nonetheless, the story does not reflect in the workplace or school due to heavy duty.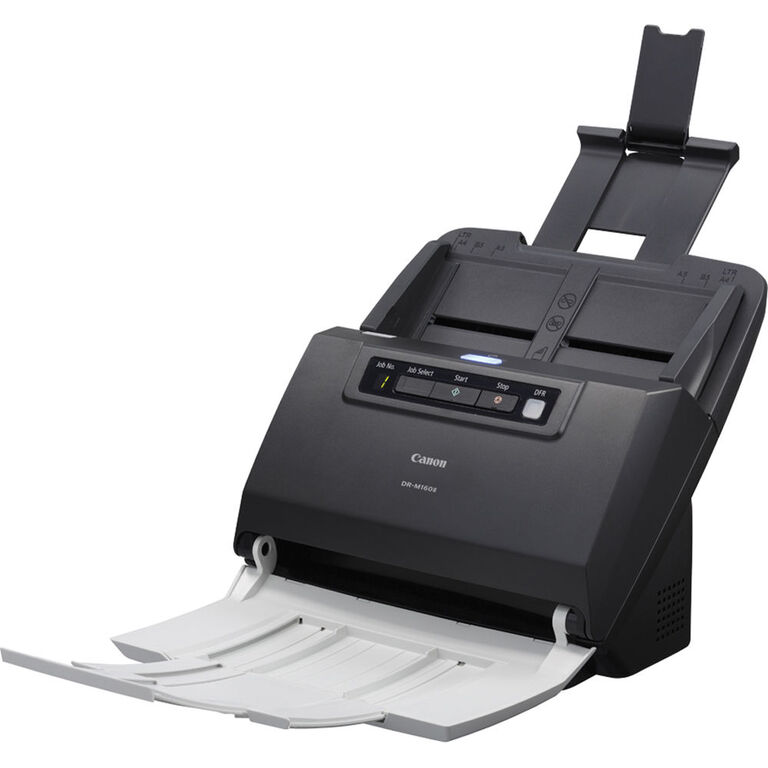 Flatbed or sheet-fed shape
There are two shapes of scanners. This contributes to the space factor because a flatbed is much more compact, lighter, and likely to be portable whenever needed. The sheet-fed scanners, on the other hand, will stay in one fixed place.
DPI (Dots per inch)
DPI is known as Dots per inch. Whatever purpose you are using this soon-to-buy scanner, a DPI of 600 to 1200 will take on any challenge. You can always go for the higher rate of DPI if you are searching for the best resolution. But we don't think the 600 to 1200 DPI rate will let you down, even if you are working in the graphic field.
Bit depth
Bit depth is almost like the DPI. The recommended rate for bit depth would be from 24 to 36. We think this is a suitable rate for everyone, including those who have to work with the most heavy-duty tasks. Keep in mind that the DPI and bit depth are all related to the price of your scanner. The greater these rates are, the more expensive your scanner is.
Functionality
A scanner in this day and age will have more functions than just scanning as it used to. Now you can easily find a scanner with printing and copying functions for a reasonable budget. They are highly recommended because we think that these combined applications will be more convenient and time-saving, especially helpful in emergencies.
The budget for the scanner
Budget is a thing to take into consideration. Although scanners are not luxurious items to purchase, they can cost a bit. As mentioned, the price for a home-use scanner of high quality can be from 200 to 500 dollars and 300 to 1500 dollars for more extensive usage. These price ranges are based on our survey conducted on the most trustable brands worldwide.
Why Do People Need A Scanner?
People need a scanner simply because it is time-saving to digitize all the information. This leads to easy data sharing and provokes a fast data flow, following the spirit of our 21st century.
Adding to that, scanners can help to protect your important documents since they reduce the physical damages, which can take place anytime, anywhere given. Not to mention, the files are safe online too. Having coded locks for digitized files from the scanner would make a secure way to ensure that no harm is done.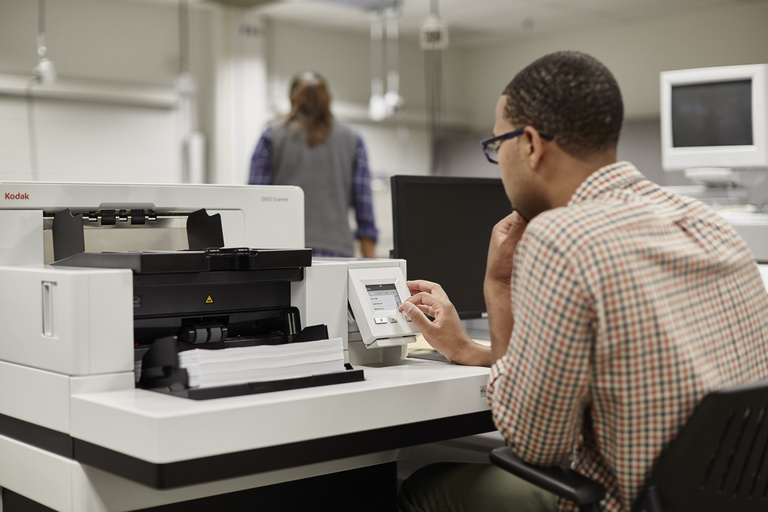 One more reason we think that people need a scanner, especially the white-collars, refers to the easy teamwork. It is not surprising or new at all these days that a team has to deal with a lot of data and documents. Having a scanner to save time and share files easier makes the workflow go faster and more smoothly. Hence, why not purchase a scanner that works for you and your team?
Last but not least, you should always remember to choose a scanner with the functions you need and compatibility with your other devices. The compatibility should be a piece of cake since all the details are displayed on the spot. But the pros and cons of one item are to consider to see whether it fits your demands.
The Bottom Line
That's everything we've got for how to choose a scanner. Don't forget about the space (or size), shape, DPI, bit depth, functionality, and budget. Should your major relate to the graphics, go ahead and list out the more specific criteria, as well as share them with us. We are always looking forward to new stories and tips from our beloved readers!