Today, as society increasingly needs to develop, people's lives are increasingly upgraded and modern, requiring a number of advanced equipment to serve the best life, such as the printer it has helped. You do a lot of work, saving effort and time for people. If you are wondering in choosing a printer to meet your personal or work needs when printers are becoming more and more advanced and feature-rich. Let's take a look at some of the things we outline below to help customers choose the best printer or the right printer for their needs.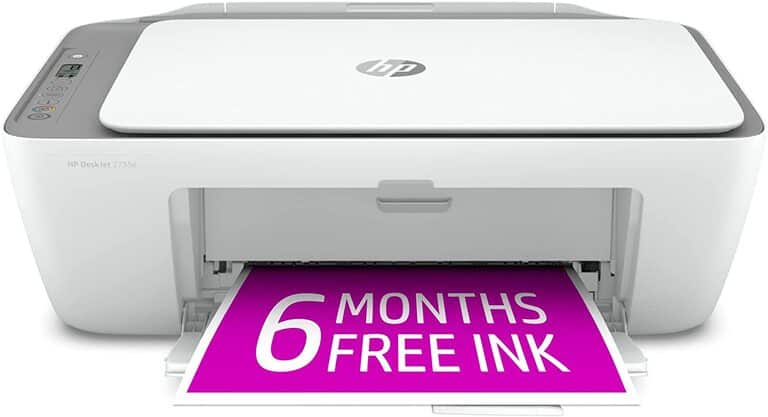 Choose the right printer model: basic printer or multifunction printers
Basic printer
A simple printer only has the ability to print out the documents and any other documents which can be copied, scanned, or faxed. Because of this, the basic printer is appropriate for homeowners or small offices.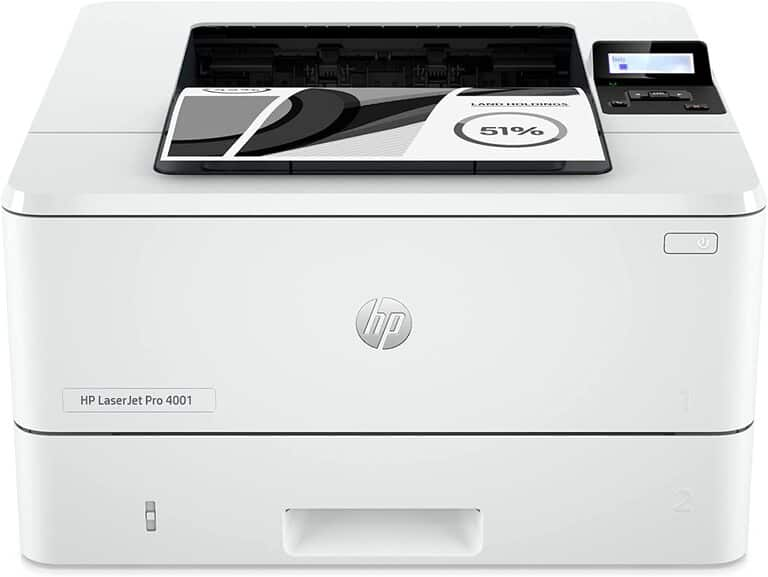 Multifunction printers
The multifunction printer has extra features in addition to the standard printer features, including copying, scanning, faxing, and even printing photos. Purchasing multifunction printers instead of simpler machines with individual functions will save money and space, suitable for businesses and organizations that require computers with a variety of utilities.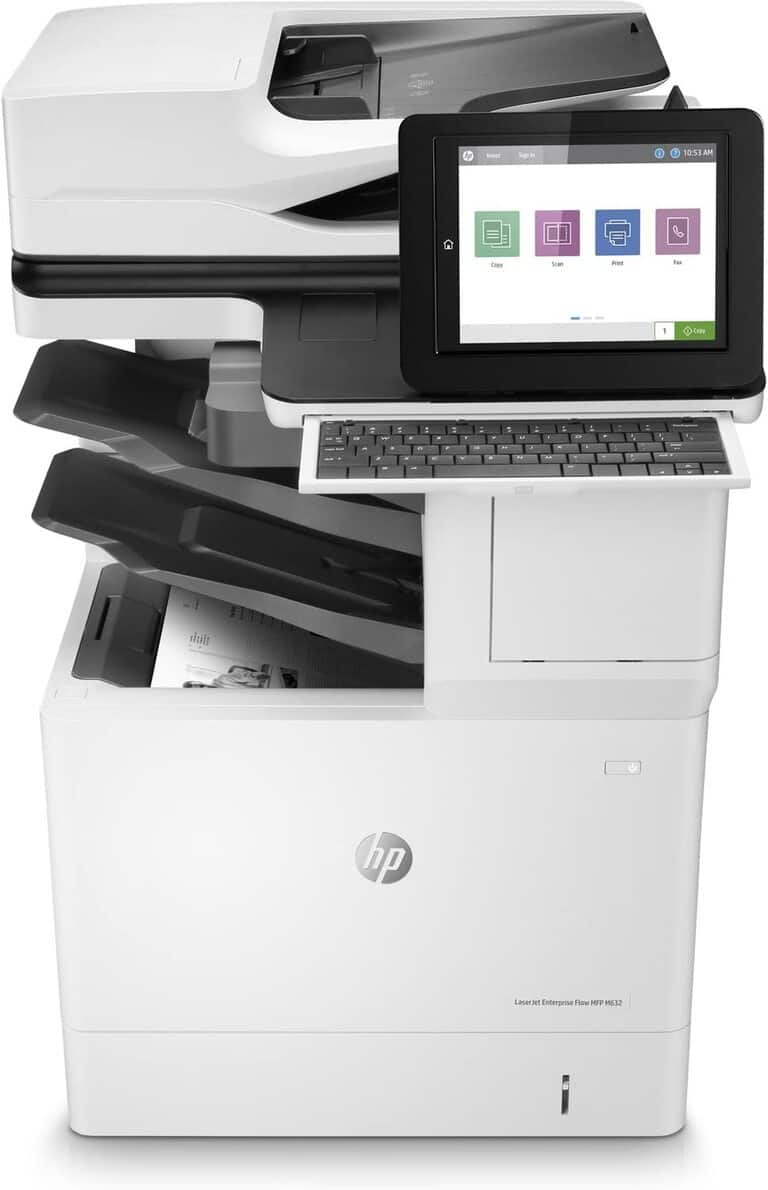 Select a printer that based on usage
Typically, families, individual people, or students are the home users. These people typically don't print much, but they frequently print out assignments, photos, or artwork. This user group will therefore concentrate on inexpensive multifunction printers and color inkjet printers.
Users of home or small offices who require the ability to print a variety of documents, from drafts to final copies, want this capability. If multi color inkjet printers are inadequate to meet your needs, think about investing in a laser printer.
Users who work for corporations or in businesses will require a printer which can handle tasks and print it all frequently. A laser printer would then effectively fill this need.
Dot matrix printers could be used to print account statements in some unique circumstances, such as in stores and supermarkets where there is a low demand for the service and a need for inexpensive, small-format printing.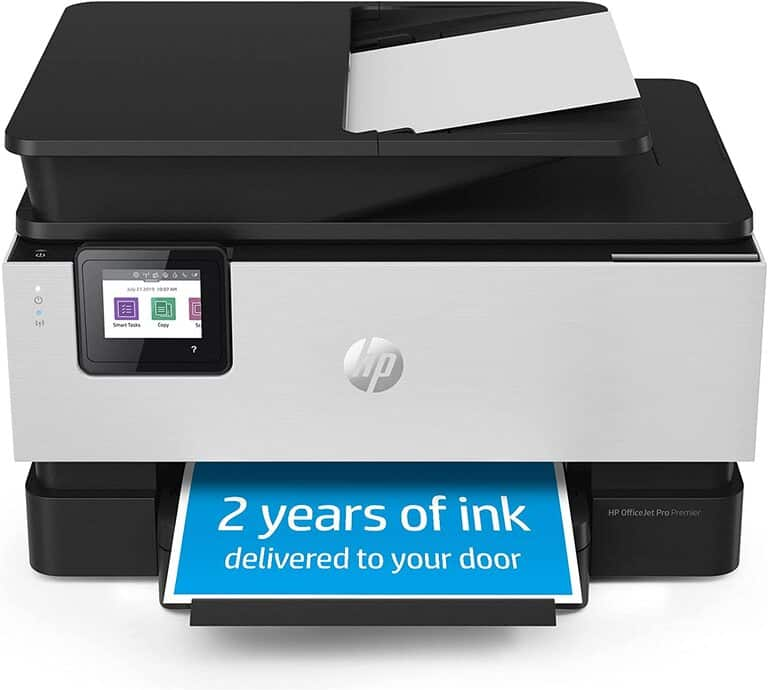 The difference between kinds of printers
The difference between dot matrix printers, inkjet printers, and laser printers will determine how they are used for work.
Dot matrix printers
The matrix principle is how dot matrix printers operate. Use the needle tips to dab throughout an ink rubber band as well as the dots to display the text that will be printed on the page. Printing has the drawbacks of being extremely slow, having very low resolution, only being able to print writing and text prints, being unable to print images, and making noise while in use. Because they are so much more compact than other printers and have low printing costs, dot matrix printers are now frequently used to print invoices in shops and supermarkets. This printer line is no longer popular on the market but is still a generation of machines that were once popular.
Inkjet printers
Inkjet printers function by sprinkling ink onto the paper's surface. To make ink blotches small enough to reveal sharp prints, ink is sprinkled through all the holes at a high rate, drop by drop. While they can be published in black and white, inkjet printers are more frequently used for printing in color. Historically, color ink cartridges for inkjet printers were typically made in a single block, however if you print a lot of copies of a particular color, it can happen that one color runs out of ink before the others, making it difficult to continue printing. Changing the ink cartridge should result in waste for such remaining colors that aren't yet used up. Today, the color boxes are separated and the number of colors is increased to blend for better prints, at a lower cost than before. Just like laser printers, inkjet printers will also use canon ink, hp ink or brother ink ... depending on the model that is different.
Laser printers
Laser printers operate on the idea of shining a laser on a permanent magnet drum, also referred to as a drum inside the printer. To attract ink into the drum, the magnetostrictive drum will rotate it through the ink tube. After that, the ink will adhere to the paper thanks to the magnetic drum moving through the paper's surface, and the print will be created when the ink dries. The laser printer is currently the most common and in-demand type of printer. The majority of the time, businesses, offices, and services that print documents for students use laser printers. Compared to other printers, laser printers print more quickly, cost about as little per page, and can print in either color or black and white. There will be acceptable ink cartridges available depending on the type of printer you use.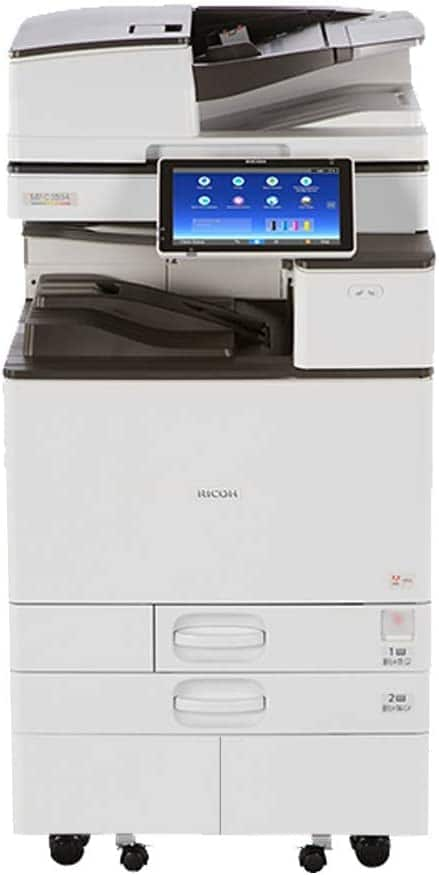 Features to consider when choosing to buy a printer
Wifi
If you really want to showcase your printer between several computers or users, the Wi-Fi printing functionality is a really useful option. The printer can connect to a laptop, PC, or mobile device using the same wifi network but rather perform remote printing by connecting it via wireless network. A household with one computer, a business, or a company would benefit greatly from this kind of connection.
Paper handling
Also included are inkjet and light printers that can print documents on paper and have input and output cartons that can hold at least 100 sheets of paper simultaneously. Additionally, the printer has numerous different paper trays that could hold different chapters, which will help you use less paper by reducing how often you need to reload it. There are numerous ways for the printer to feed and remove paper. Some printers pull paper out from the tray and pick it up from the rear by rolling rubber rollers. On the other hand, paper is moved by gravity through the power supply then out the front of high-tech printers like laser printers.
2-sided printing capability
Due to its ability to simultaneously print on both sides of a page, duplex printing helps save time and paper. In order to scan and print additional two-sided pages, reverse-programmed document feeders are typically used by printers that support duplex printing.
Printer speed
You might come across a number of terms describing the output speed when looking to buy a printer. Pages per Minute, or PPM, is an abbreviation that refers to how many pages the printer would then print in a minute. The printer will make copies or print the document more quickly the more total pages there are.
LCD touch screen
Controlling your printer is incredibly simple and quick thanks to the touch screen LCDs included in the printers. Enter information such as the complete number of sheets you want printed, the email address where you want the imaging or paper tray sent, and the amount of paper you use.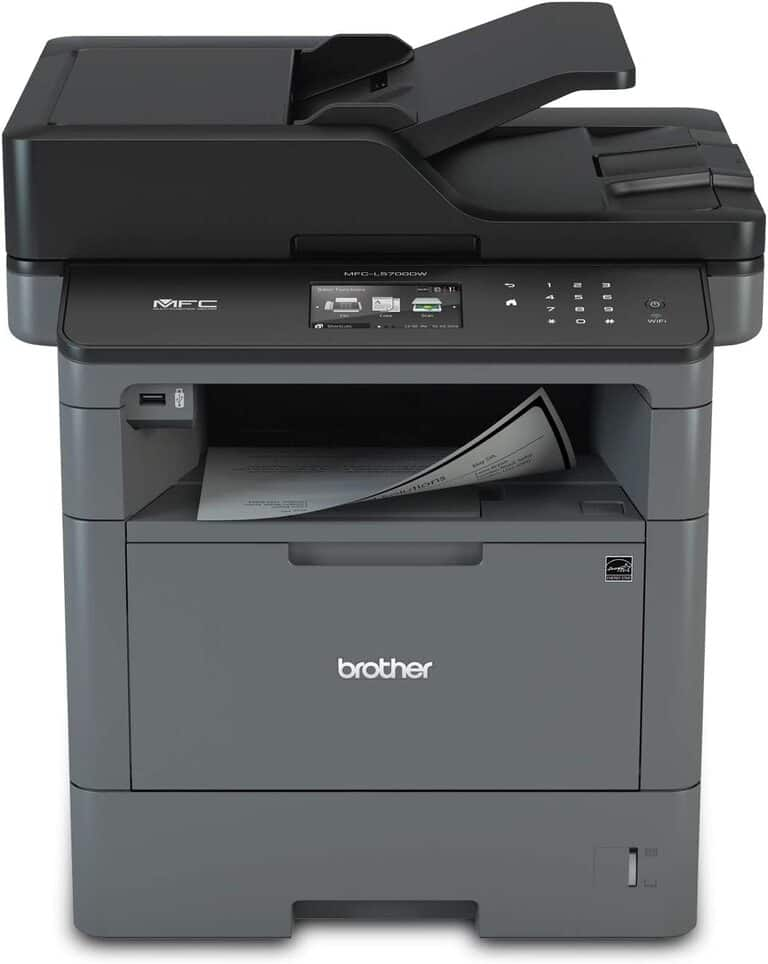 Conclusion
The demand for office supplies like printers, fax machines, multifunction printers, etc. is growing in tandem with the expansion of the IT sector. However, because of the unique nature of the product, selecting a printer that meets the needs and purposes of use can be very challenging, which leads to a lot of confusion among consumers. Customers are typically drawn to printers with attractive, compact designs that are simple to install in offices or home offices. In order to ensure long-term use, the machine's base or tray for paper input and output must be very sturdy. A cheap or expensive printer is just the beginning. The problems encountered when using are the worries and obsessions of users. And if you want to buy a printer for a large corporate office, you should choose a higher-end machine with a higher price. To buy a good printer, you should also go to reputable electronics centers and supermarkets to get the necessary information and make the most perfect choice.