The computer case is no longer a strange concept for any PC user. There are cases that have already been customized by the manufacturers. You can always reach out to these items for convenience and best fitting for the original sets of components coming along with them. However, it is always exciting to design your own computer case. If you have yet to know-how, this article is a must-read!
Importance Of A Computer Case
You must have heard the "rumor" from many people, saying that the computer case doesn't really matter that much. Nonetheless, it seems to be a little far from the truth, from our perspective on the aspect. Computer cases are compared to the skin of the whole set of components equipped with your PC.
Their major responsibilities are protecting the inner components and remaining the components' exact locations, which would ensure a smooth and sustainable operation for your PC. The additional duties of a computer case are reducing the noise levels by keeping the fans in a closed space and cooling down the PC while you use it by its allowance of airflow to go through every location within it.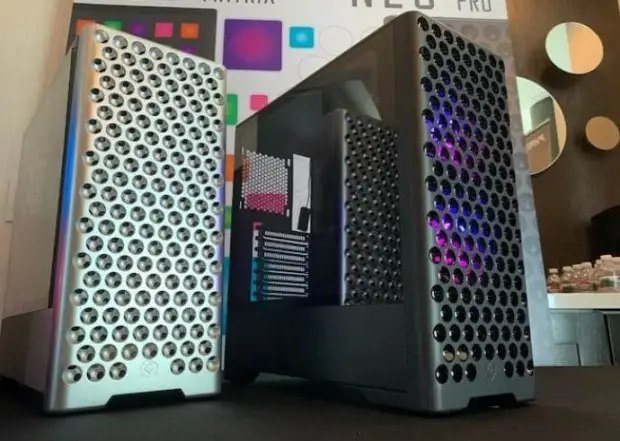 Mistakes When Designing Our Computer Cases
Designing your computer case can be an interesting process, but there are a few mistakes you should not engage in for the best result. The mistakes would be listed below.
Lack Of Ventilation
The first and foremost mistake you should not make is designing a computer case with a lack of ventilation. This is leading to your computer being constantly at overheating levels, and it is incredibly detrimental for PC users, especially gamers or editors who have to take on a huge workload.
As there is a lack of ventilation, the cooling process would be much less effective. This means either your PC confronts a high risk of breaking down or you have to start all over again with a more ventilating computer case. We all know that in both situations, no one is pleased.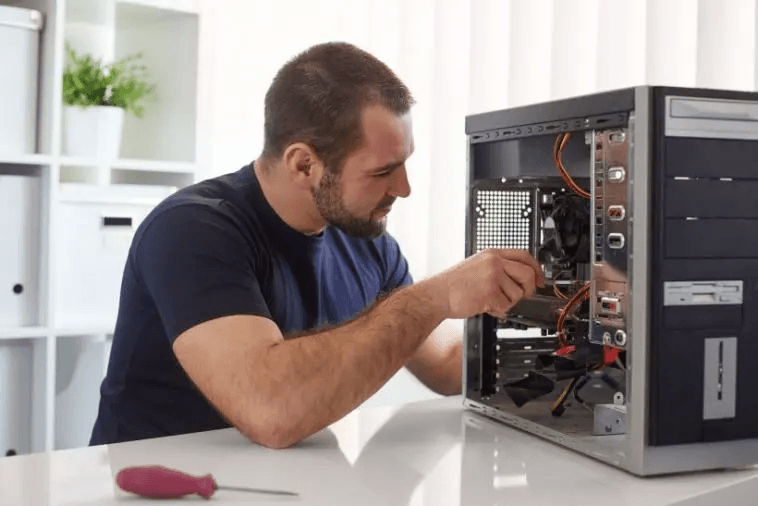 Miscalculation
Another mistake you have to pay close attention to is the miscalculation. Miscalculation will cause incompatibility for the components' sizes, as the worst situation is that no component can fit in its place. For DIY computer cases, this problem is not rare at all. There have been as many cases as possible, and we believe that you are not wishing this to happen at all.
Wrong Choice Of Material
Not many people get into this dilemma when designing their own computer case, but it is still happening to a minority. The most trusted materials would be metal, wood, and sometimes glass for a more stylish look. We highly suggest that you go with the non-conductive and temperature-tolerant materials for your future computer case. It would be a waste of time and money to do with inappropriate materials since it is easily leading you to re-designing the whole thing.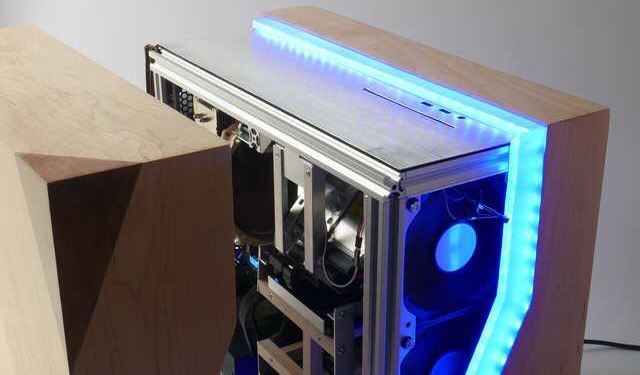 What To Prepare When Designing My Computer Case?
Before we get down to the major task of designing our own computer case, it is advisable to list out the preparations for the upcoming process. There should not be too many things to prepare, because we are designing the case, not building a PC, in case some words have been misleading to you. There they are:
Material Sheets (Separate or Ready-to-go)
First of all, you need several separate sheets for building the frame or ready-to-go frames if you can find them. The material as suggested should be metal or wood for durability and solidity. Glass can also be a choice to consider since there have been numerous types of glasses that can adapt to both standards as mentioned. If you are doing a build-up, we highly recommend you go for separate sheets for easier maneuvering.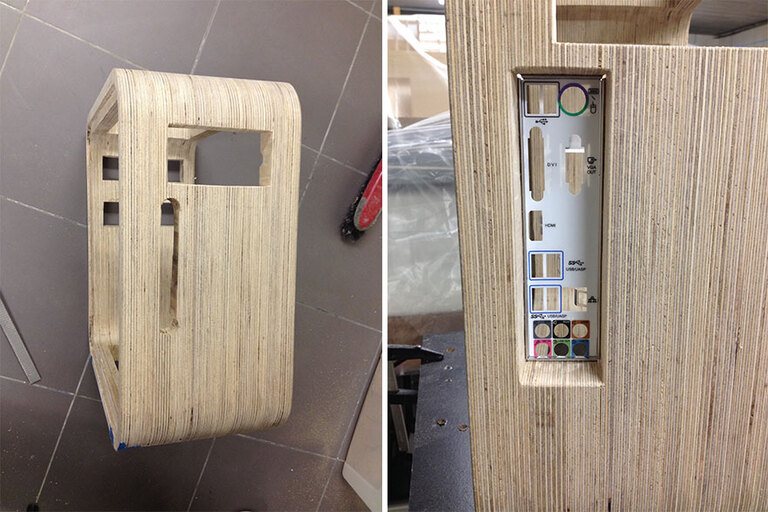 Supporting Tools
Some tools you evidently would need are drillers and screwdrivers. Saws are also getting into the list. Several sets of nails and specialized adhesives can come into use for certain types of self-designed computer cases. A set of full supporting tools is accessible for any shopper online, and they are not expensive to purchase with impressive values for money. Therefore, you can take it as a reference.
Details Of Personal Customization
It is doubtless that people would wish for a little personal customization for their computer case after all the basis has got into the right location. This is the most exciting part of the process of designing a computer case, we believe. You can choose accessories based on your interests, hobbies, or inspired vibes. LED lights, leather handles, and any related accessories are of your freedom to choose from.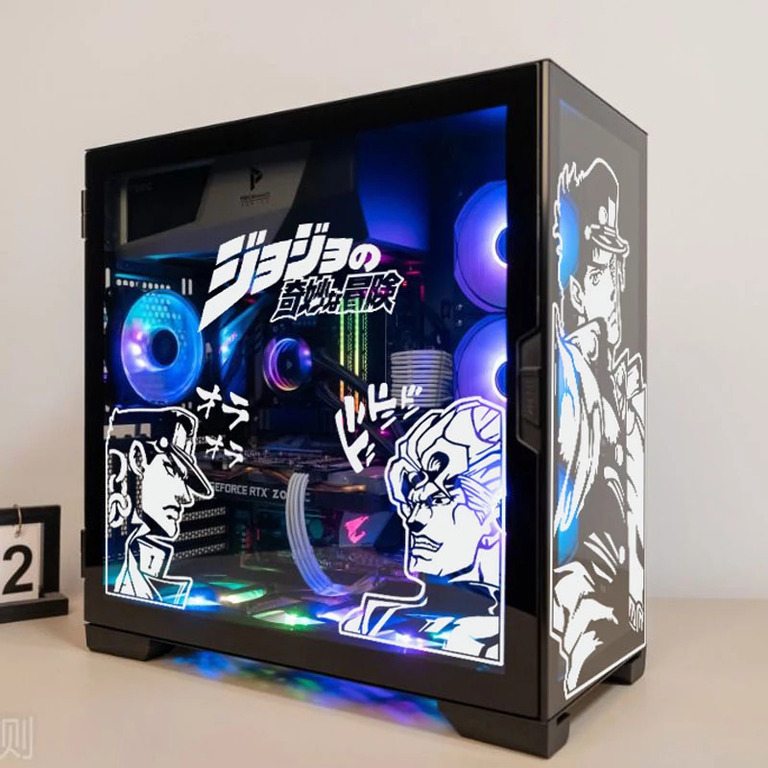 The Start-From-The-Scratch Process To Design Your Own Computer Case
It is time that we go straight to business. Designing a computer case is not too hard a task, even for beginners. All you must keep in mind is accuracy. Accuracy in both calculation and measurement. If you have conducted these two tasks successfully, there is nothing that can stop you. Now, let's get to design your own computer case!
Determine How Much Space You Would Have For The Computer Case
The first step would be for determining how much space you can spend on the computer case so that you can refer to the later figures. A computer case, in our opinion, normally does not take up so much room to place, except the case you would love to have a massive one. So the space issue is not really showing up for this situation. But you still have to get the precise figures for the computer case's space.
Set Up The Figures
Next up, we have to set up the figures, which have been taken from your earlier measurement. Reconfirm the numbers if you feel that it is necessary. For the second step, it is time you deal with the separate sheets for building up a computer case. In case you have already got a ready-to-go frame, you can skip this task. It is now that the supporting tools come into the scene. Carefully build up the sheets to create a solid frame as this would have a long-term effect later on.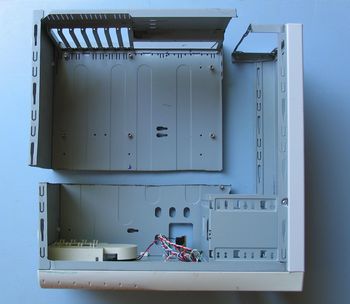 Get To The Arrangement
Once you have completed the basic frame of your computer case, move on to inner arrangements. In this step, if you have just completed the bare frame outside only, continue to take separate sheets, and divide them into smaller parts to make compartments for different components. Before doing so, you may want to take the figures of the components for precise arrangements. Make sure the frame would be ventilating enough for equivalent heat reducing performance.
Customize The Details
Now, it is the exciting part that is on its way. Finally, we can get to this point. Feel free to customize your computer case with any details that you love. It can be styled like a suitcase with a nice leather handle on the top. Some people turn the computer case into a logo model. Others go with the anime vibes by putting on eye-catching stickers on the computer case. Your interests and creativity would play a major role in this step.
Final Words
That is the end of our article on how to design your own computer case. We hope that you have been collecting useful pieces of information in terms of computer case designing. Some ideas you can take as references are suitcases, logos, picture frames, or even wheels if you like.