The key to productive and happy work life is the workspace you are in. Believe it or not, the work environment affects us more than any factor. If you are spending much time working at home, or you are a full-time WFH, you may want to take a glance at the upcoming sections for tips to creating a colorful and comfortable home office for yourself.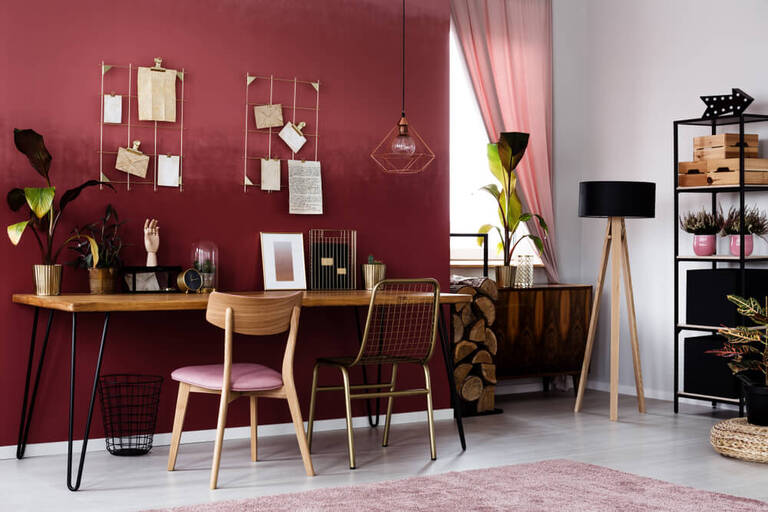 Why Must We Set Up Our Home Office?
Since we have mentioned it, if you spend a lot of time working from home, the home office should be set up as thoroughly as possible. The importance of a workspace is uncountable. It is likely to affect your mood and performance in work fulfillment.
The most concerning issue for offices, in general, is the adequate amount of natural lighting and other light sources. The second problem is the comfort of chairs or tables. The third one is the color palette chosen for home offices. These are the three major dilemmas occurring for home offices.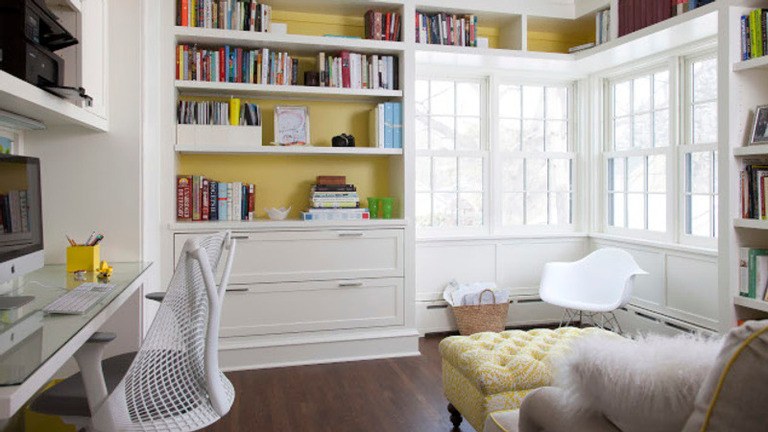 As the situations keep happening, the decrease in work productivity is witnessed evidently. Also, your mood is seriously impacted through the area you work in, and combing with the dissatisfaction in the work achievements. We believe that this is enough to explain why we must set up our home office carefully.
In this article, the term colorful is emphasized. The reason behind it is that there are facts talking about how colors can change your mood, motivation, and productivity throughout the day. We would like to discuss this in the below sectors.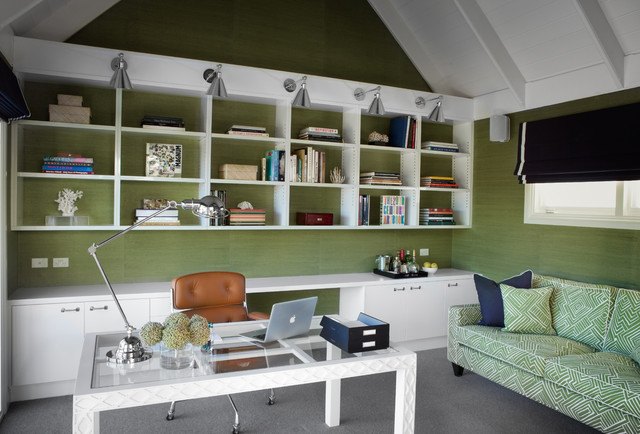 Create Your Colorful And Comfy Home Office
Now it would be the most looking-forward part of the whole article. In this part, we would discuss detailedly the ways to create a colorful and comfortable area for the full-time WHF and those who must spend a lot of time working at home.
Color Palette For Your Home Office
Colors are one of the leading elements for creating a colorful and comfy working space. When choosing colors for your workplace, the contrast is to keep in mind. For the strong contrast pairs of colors, including burgundy and white, or navy and white. After considering all the color pairs, we realize white is a must-add.
There should be a cool to cold tone color and a warm one. Do not go for red and yellow, it is likely to stimulate the stress and intense emotions in certain situations, causing undesired results sometimes. Green and gold is one of our favorite combinations.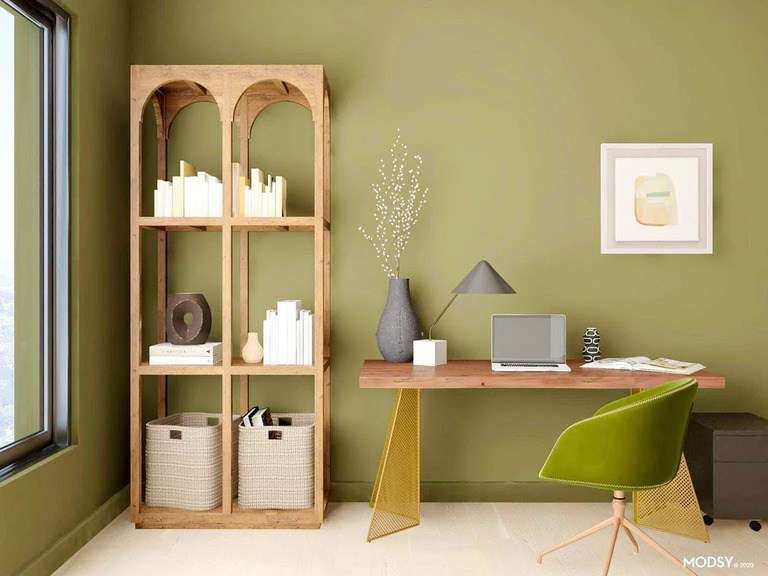 Light green and purple is another wonderful color combination for you to choose from. Or you can take blue and pink as a reference for a feminine vibe but still have that dynamic sense. Black and white is one of the most classic combos. Some would say it is boring to do this mixture, but others say it can never go wrong with black and white. Or else, you may like the light brown and white tone, which is quite popular these days.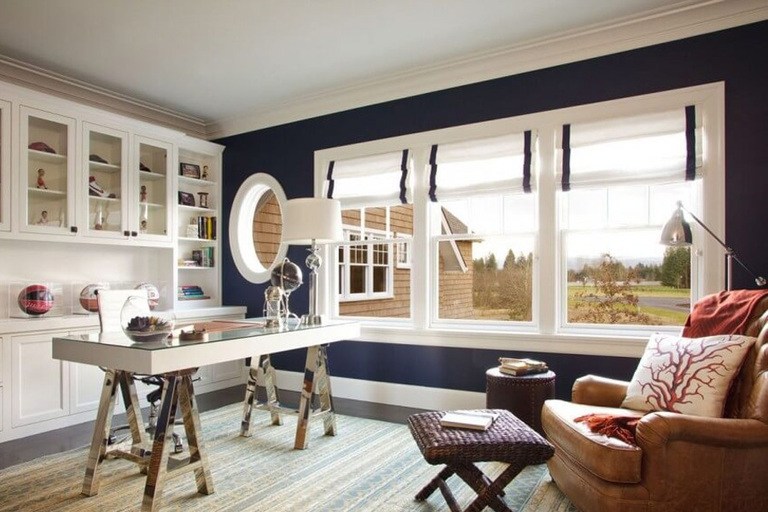 Light Sources For The Workspace
The next thing you should take into serious consideration is the lighting of your home office. An office without sufficient lighting would be a nightmare to work in for prolonged periods.
Lighting can come from artificial or natural sources. We highly recommend you have large windows to take in the most natural lighting. This is because natural lighting is better for your productivity, mood, and health.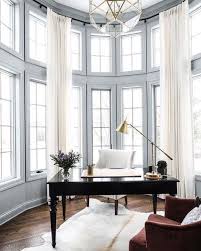 According to Feng Shui, which is incredibly applicable in daily life, natural light sources help you to feel more refreshed, less tired, and more motivated throughout the day, leading to more outstanding performance in tasks.
Artificial light sources are not bad options if you don't have the capability to install a large window. However, they are not as beneficial as natural light. But the final case is that you must provide enough light for the working area.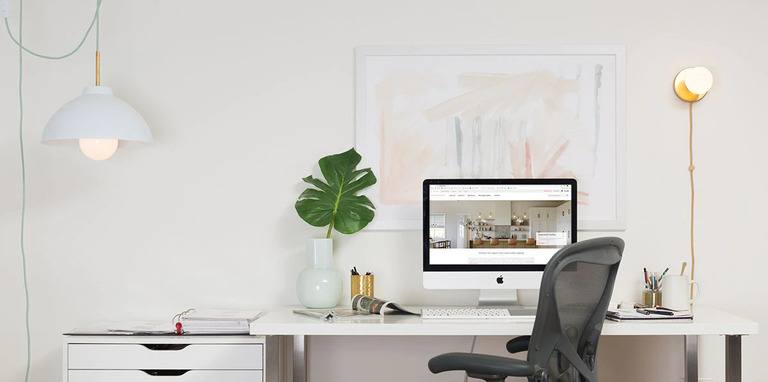 Ways to provide more lighting to your home office can be enlarging your windows, equipping more lamps, installing LED light bulbs on the ceiling, or placing mirrors. For the light bulbs, we suggest that you go for the soft white light or daylight with the lumens from 850 to 1000 at least. Apart from that, do the LED bulbs, not the Halogen or Xenon, they are not as appropriate as LED and more consuming in terms of energy. Fluorescent bulbs are another choice for shoppers who are on a tight budget.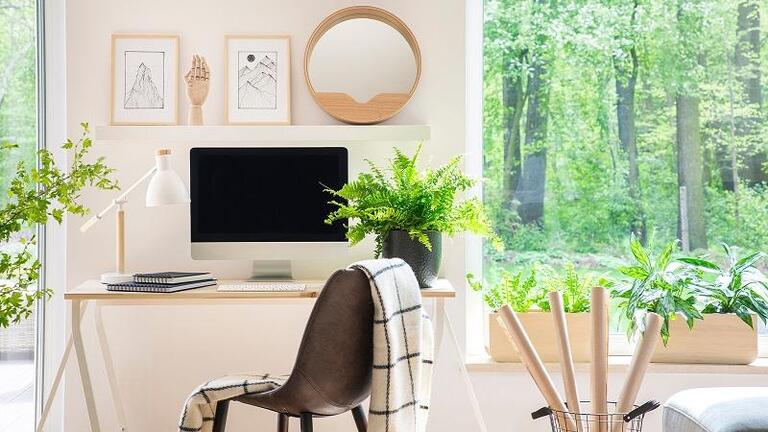 Plants For The Room
A plant won't hurt anyone. Instead of that, they will bring to your home office a vibe of refreshment, relaxation, and colorfulness. If you are worried that you won't have the time to take care of your plants, you can always choose artificial ones as a replacement.
When choosing plants, you should consider your area first, then the locations where you would place the plants. Many people like to have plants on their tables or a huge vase of flowers.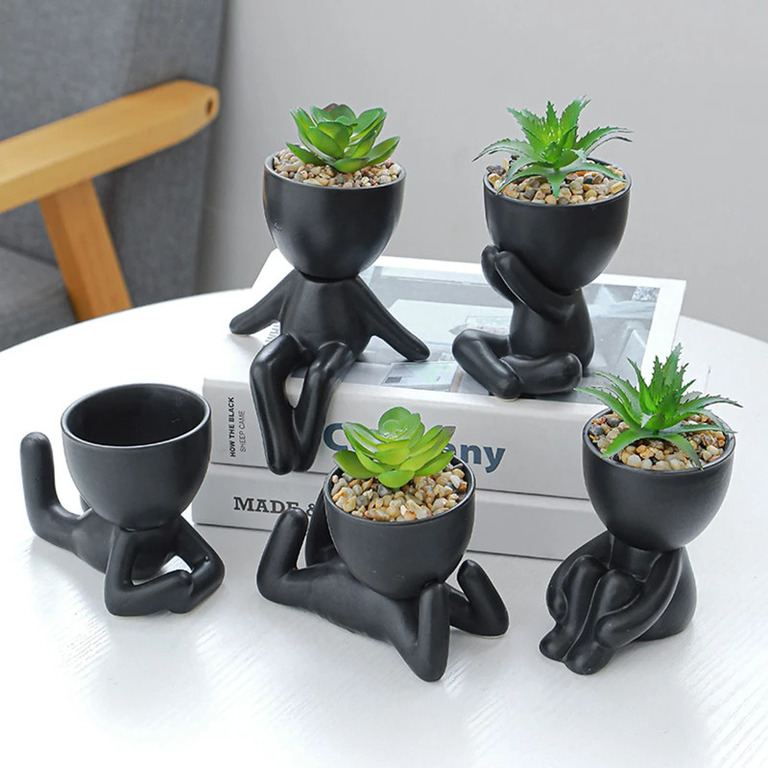 Speaking of which, if you don't feel like greens, the blossom vibes are on their way. We absolutely fall for the floral beauty. There are also many types of flowers that work for the office.
Orchids and lavenders are the most popular flowers for offices. Roses can be a bit too romantic for such places. But if you are in love with that flower queen, you can try roses of pastel colors for a soft aesthetic.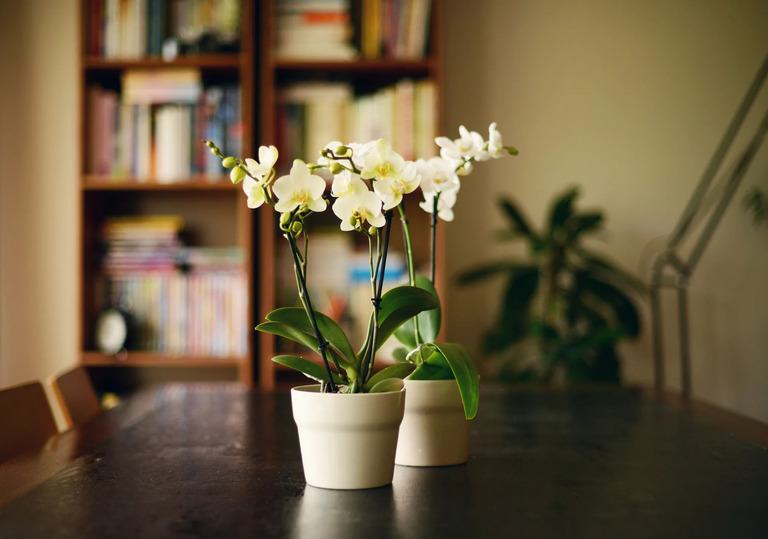 Shelves For Organization
Coming at the fourth note for readers who are about to create a colorful home office, adding shelves to the place is necessary. Shelves are the best way to help you become more organized.
When choosing a shelf for the home office, take a glance at the color palette you have determined to select the shelf color and style for a whole agreement on furniture. Your shelf should be made of wood or metal. Do not go for plastic because they are the least likely to be durable and good-looking compared to the other two.
As you decorate your shelf, follow the rule of placing both ornaments and essentials on the shelf. Moreover, remember to save up some space for your shelf so that it can look better.
Supportive Comfy Pieces Of Furniture
Last but not least, this is the foremost factor that creates a comfortable workspace. The two popular pieces of furniture and also the most crucial ones are tables and chairs. Tables should be of excellent ergonomic designs for long-term services.
For the chairs, you should head for the chair that is compatible with styling and offers massive support for users. One more notice about the furniture is the size. Don't forget to measure the room square for the best selection.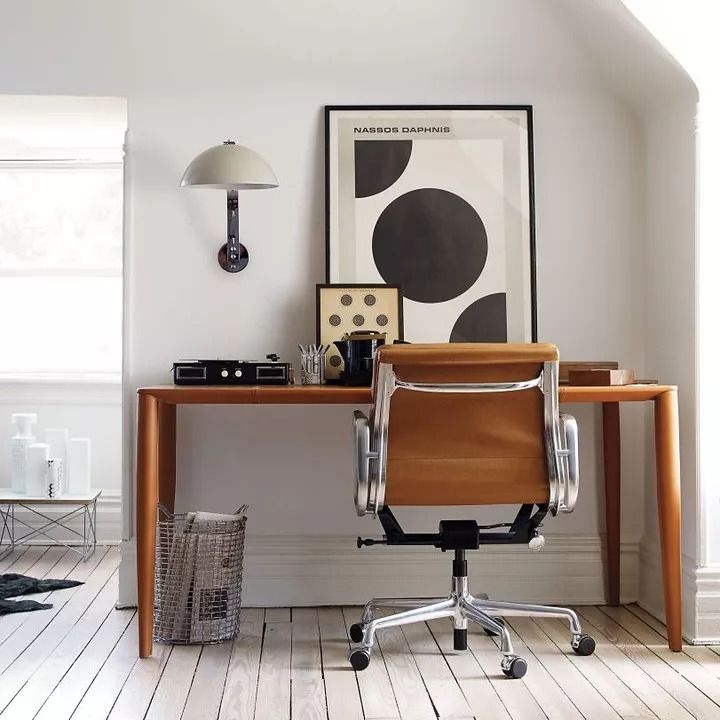 Final Thoughts
Creating a workspace that is colorful and comfortable is one of the most fascinating processes. The workspace whether at home or not should be filled with light, compatible color combinations, a sense of nature, and organization. Hopefully, with the notes provided, you will soon greet your beautiful and motivating home office.