Wall arts have proven themselves as excellent home decorators. There are thousands of artworks for home styling from classic to modern. If you are confused about which wall art you should choose for home decoration, follow our guide below to figure out more about wall art, as well as how to determine one properly.
How Is Wall Art Defined?
Wall art is defined as its title. When it comes to art, there are no limits to creativity and compatibility. Art is a form of expression for itself. This expression shows people who approach them the owner's taste, lifestyle, and occasionally attitude, as well as faith.
Such an example can refer to house owners who install wall arts of certain orientations or religions around the house. In another case, having a thoroughly decorated home can show an indication of perfectionism or incredible taste in arts and relevant fields.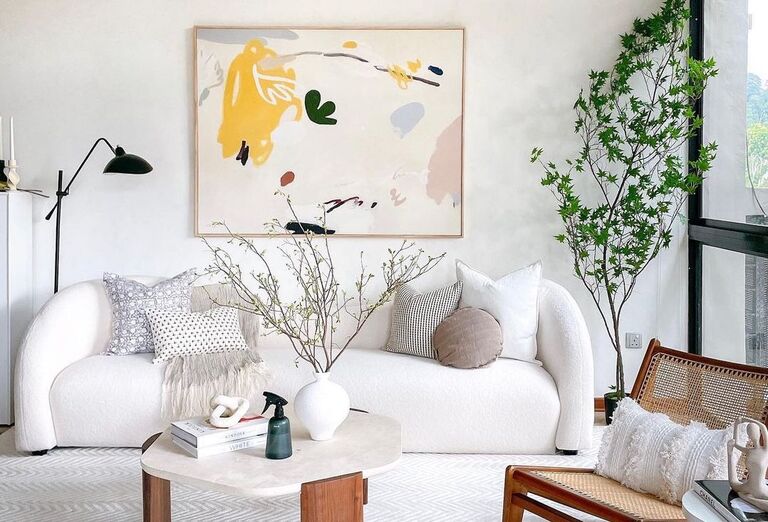 Types Of Wall Art
Wall arts are divided into numerous types. The types with detailed explanations would be listed as follows. Based on the features and description of each wall art kind, you would find it easier to choose suitable wall art for your home decoration. Here is our list of wall arts:
Wall Sculptures
Sculptures are no strange concepts to home stylists or owners. Sculptures can come in extremely high-priced ranges from hundreds to thousands of dollars. For this art form, it is the crafted ones that cost the most. For mass-produced items, they do not cost as much as the crafted ones, but they have a more minor level of detail completion and limited design. The handcrafted sculptures are favored for their ubiquity and endless source of creativity.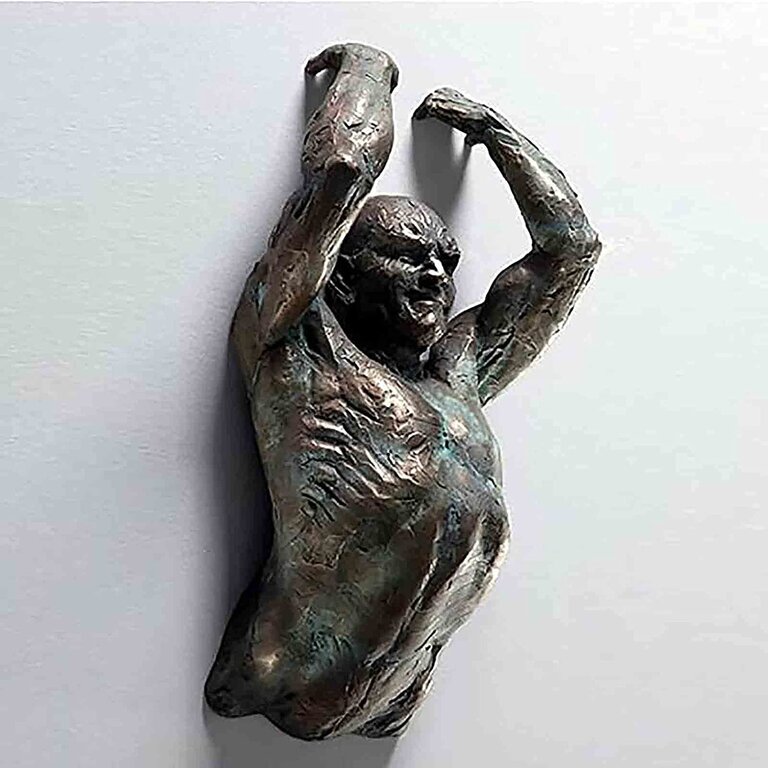 Paintings
Paintings are probably the most famous art form of all time. They can vary from highly affordable ranges to unimaginable ones. A simple set of paintings from mass production would cost you somewhere less than 50 dollars. They still make wonderful home decorators without a doubt. For more expensive paintings, they are normally art pieces created by an artist, and they only have one original version. Depending on the artist's popularity, the painting would be defined as affordable or expensive.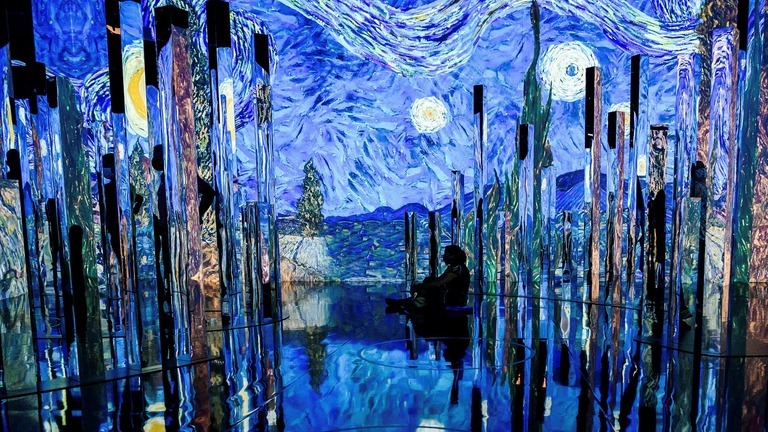 Frameworks
Frameworks are another type of wall art. Some frameworks are variants of paintings, but they are much less vulnerable and easier to preserve. They mostly come from metals such as copper, aluminum, iron, and stainless steel. Frameworks are an excellent touch of glam if you are looking for one for your house.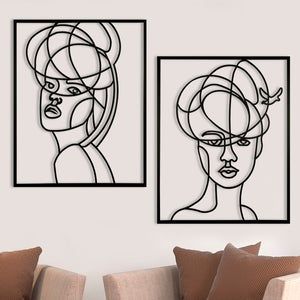 Canvas
Canvas is among the most affordable wall art for homes and offices. Canvas is also diverse in terms of designs and styles. However, one drawback of this wall art is that artworks should not be placed in a space that has a high risk of fire breakout or watery contacts. They are muchly variants of paintings, but they are not conducted on paper but on fabrics. And not each of them needs a frame.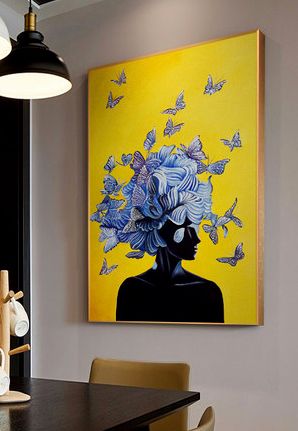 Wood Craft
Woodcraft is our last wall art type on the list. These are excellent to go with earth-toned or minimalist homes as a highlight touch. They are often flexible in terms of space since they can be displayed in the living rooms, bedrooms, bathrooms, kitchens, offices, libraries, and hallways. Woodcraft products, besides the points mentioned, are not so pricey as sculptures or metal frameworks.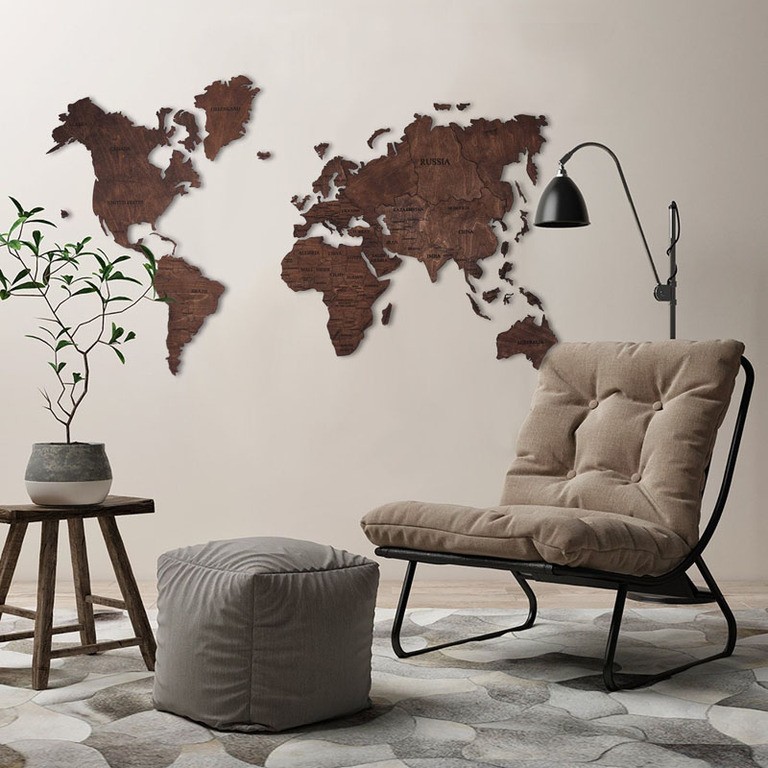 How To Choose Wall Art Properly?
We have gone through the basic information pieces you need before selecting wall art. Now it would be the focused part of the entire article - the guide on how to choose your best wall art. We have 5 criteria that you need to follow.
Determine The Wall Art Type
The first thing to do is to visualize what kind of wall art you would need for your space. The wall art types have been listed in our previous section. Wall art types are extremely crucial to decide before any other factor. Identify what type of wall art your home or office needs, then start searching for it.
Diversity
It is advisable to search for more than one wall art. This would help you to create a sense of diversity and fulfillment, especially when you are heading for "not-so-casual" wall art pieces. Abstract or non-figurative wall art pieces may need several items around the space to develop their full potential, instead of standing solely.
Keep in mind that diversity does not mean overwhelming at all. It is necessary to combine the pieces thoroughly but not too much. Also, if you have got detailed and large wall art in a minimal space, thinking of "non-hanging" decorators is not a bad idea.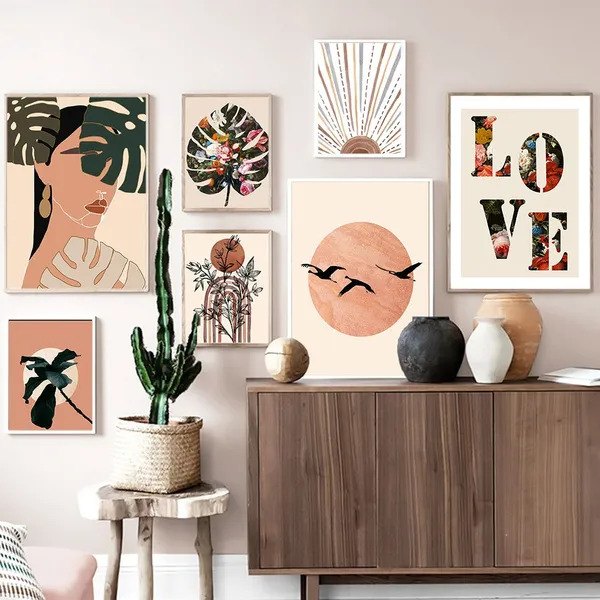 Style Compatibility
Style compatibility is a must for home or office decoration. If you are a space-emphasizing individual, this matters a lot. One incompatible art piece can mess up the whole layout. Should your home follow the minimalist style and you want to highlight it, remember to choose an item with a fine level of detail completion with 1 or 2 outstanding colors and no more. 1 is also the recommended number for such a home style. In another case, if you follow the vivid and dynamic style, contrast is recommended. Now we would talk more about the colors.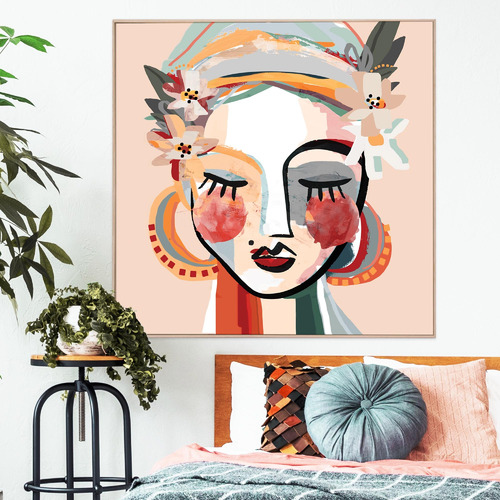 Color Palette
The color palette is a huge factor impacting compatibility. Even when the items chosen have been in one orientation, with non-matching color tones, you would likely replace the current one with a new wall art piece soon. The most trending color palettes in 2022 are the earth tones, retro faded colors, pastel gradients, and heat or sunset tones. Choose yourself a color palette and follow it strictly for not only the wall art pieces but every other item in the house.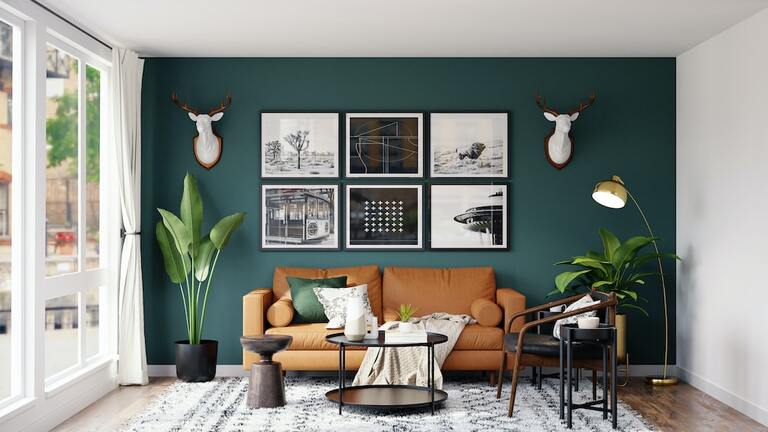 Shape Layout
The shape layout is a bit of diversity, but we would explain this more thoroughly. Having more than one shape such as square or round would make your space look more eye-pleasing and harmonious. If you already got square-shaped wall art, try some other specially featured, rectangles or softer shapes. The essential factor that needs to be concerned with is shape equality.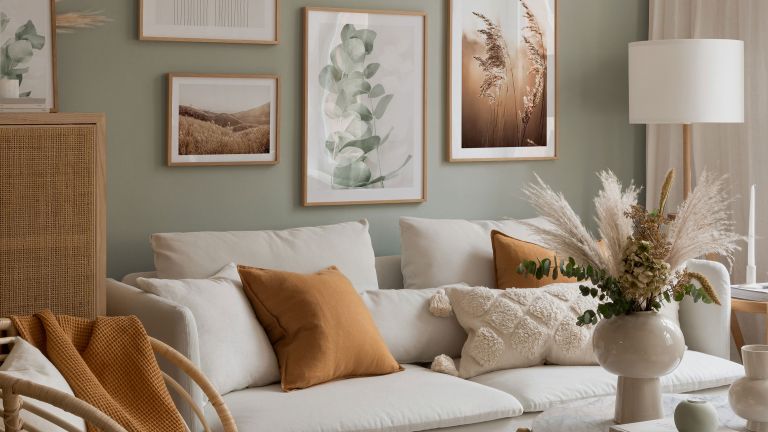 Ease Of Installation
Wall art should be easy to install. It is not a huge issue that bothers shoppers, but isn't it nicer to have an easy-to-hang piece of wall art? This would be more helpful if you need to take the wall art down for maintenance or move it around.
References For Wall Art Styles
Some styles you can take as references for the whole room layout, which includes the wall art, are Scandinavian, French, English cottage, Contemporary, Modern, Minimalist, Rustic, Victorian, American farmhouse, and beach house. Based on the house style, you would have a better insight when choosing suitable wall arts.
Final Thoughts
That is all we have got for the topic "How to choose wall art". You can apply this guide for offices, homes, or any space you are aiming at. The most crucial factor you need to pay attention to is compatibility as it is the biggest element that directly impacts your space layout. Taking references of general style in advance is recommended for shoppers as well.