Decorative pillows certainly add up character and enhance the overall layout you have set out for the living space. Decorative pillows of premium quality would not only look nice but also feel incredible when in use. In the article below, the guide on how to choose decorative pillows would be revealed, along with tips on pillow arrangements.
What Factors To Consider When Buying Decorative Pillows?
After thorough consideration, we have decided that there are up to 9 factors you need to pay attention to when choosing decorative pillows. We would now list out all the criteria with an explanation for each. Apart from our perspective, shoppers may set their specific standards, according to their use demands.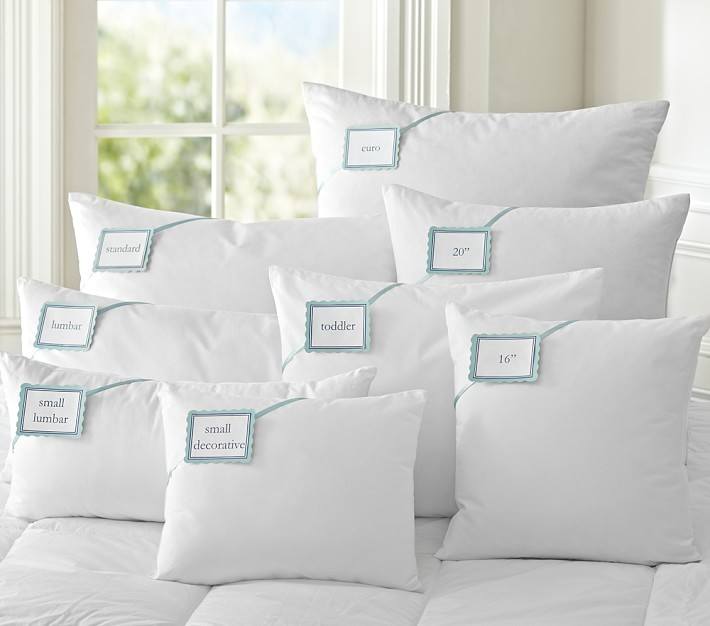 Filling Material
Feather filling: feather filling can be the most expensive with excellent quality you can ever look for pillow filling, either decorative or not. Feather-filled pillows, like any other type, have their divided price ranges from high to low, based on the quality of the feather used. Hungarian goose feather is reputed for its premium quality, and that evidently comes at quite a pricey cost.
Polyester fiber filling: polyester filling is easier to find, and they come with great durability. If processed thoroughly before the pillows reach final consumers, these polyester fiber-filled decorative pillows can make the ideal choice for shoppers. But the risk coming along as you purchase a low-quality polyester fiber-filled pillow can be an unpleasant user experience with poor air ventilation.
Shredded memory foam filling: if you are looking for supportive decorative pillows, or simply pillows, you can take a glance at the shredded memory foam. They are pretty affordable and excellent for support. However, they may have a chemical odor when you use them for the first few times.
Buckwheat hull filling: Buckwheat-filled decorative pillows offer incredible breathability, with constant air flow circulation that keeps the temperature cool. This is suitable for summer use, and they are eco-friendly for every shopper. Nonetheless, they do have drawbacks such as heavyweight and annoying noise.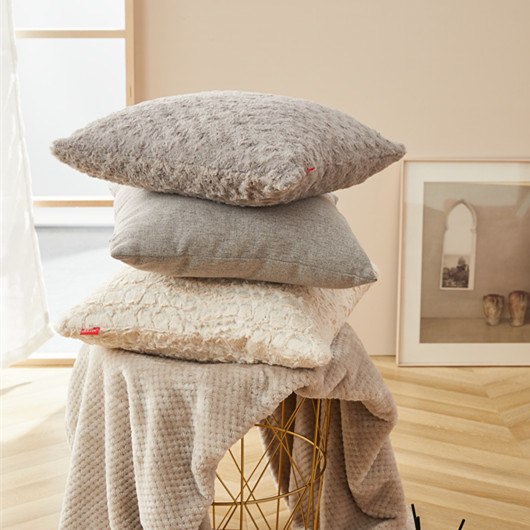 Microbead filling: here is another highly breathable type of filling material for pillows. The microbead-filled decorative pillows are also lightweight and moldable. But the issue of chemical odor happens to these pillows.
Shredded latex filling: shredded latex-filled decorative pillows are one more candidate if you are looking for good air ventilation. These are moldable and great to keep the temperature low in the summer. They are, however, not as excellent in ventilation as the microbead and buckwheat. When using these latex pillows, you may get into the situation of the pillows getting too soft or inconsistent support.
Kapok filling: should you purchase kapok-filled decorative pillows, you would get no trouble with such a chemical or rubbery odor. It offers an incredibly soft texture, but this has led to a lack of capability to remain its shape and rebound speed. Not to mention, kapok filling is extremely flammable.
Wool filling: wool filling is perfect for winter decorative pillows. Its softness is pretty well-known, along with the breathability allowing temperature adjustment for every season, including winter. But as with any kind of filling above, it has shortcomings such as odor, especially in a humid environment, and lumpiness after a while of usage. One more common reason why many people are not in favor of this filling material is their consideration of it as inhumane for animals.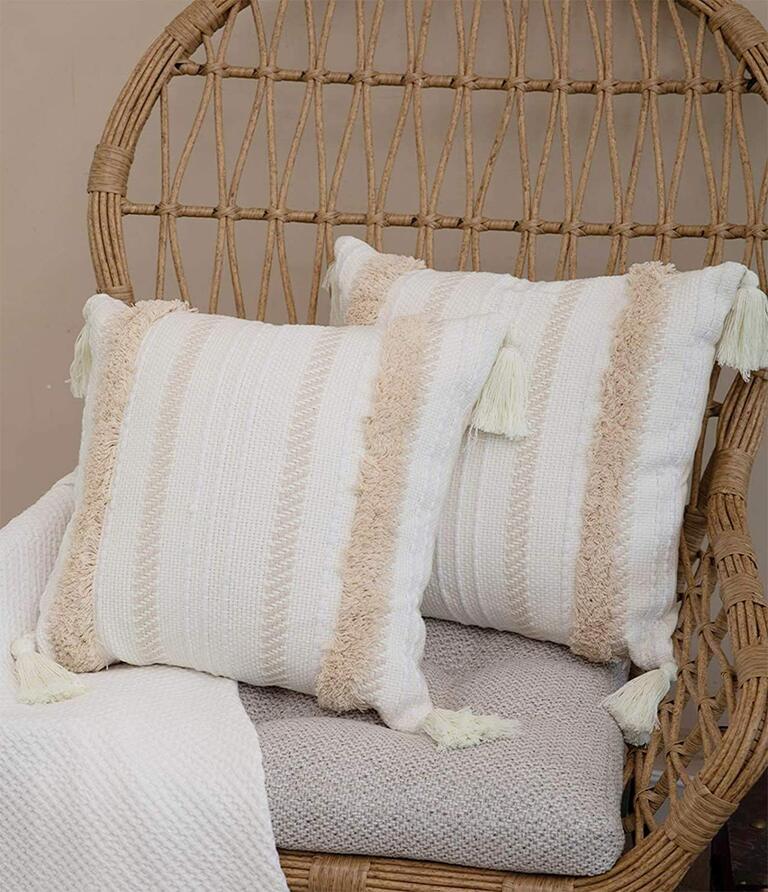 Cotton filling: cotton filling, in contrast to wool filling, is considered eco-friendly and cruelty-free. It also has no odor when in use, is soft, and has excellent breathability. The downside of cotton filling is that they can easily become lumpy after a while, and their ability to get back in shape is not remarkable at all.
DIY filling: DIY filling may sound strange to some of you. However, it is not a new concept for home styling or DIY project lovers at all. The biggest flex of DIY filling is the freedom to have any material that suits your demands and budget. Nevertheless, you would not be able to check if the filling is as breathable as you expect, or if its ability to get back in shape is likely affected.
External Fabric
Cotton: cotton would come first on our list for its softness, gentle-to-skin feature, affordability, and breathability. We highly recommend you have this material as your pillow coverage.
Synthetic fabric: the next common material used for coverage is a synthetic fabric, among which polyester and polyester-cotton make the lion's share. They are also affordable, durable, and fire-retardant or fire-resistant for some.
Silk: silk is our next suggestion if your budget allows it. Silk is extremely soft and gentle to your skin. It also enhances the look to its fullest potential. But keep in mind that this type does not adapt to fire hazard prevention.
Linen: linen has long been well-reputed and common in use, especially for luxurious product lines, which include pillows. Linen is no doubt an excellent choice, and if you can purchase premium linen, there should be no discussion of its quality.
Some other materials for your pillow coverage:
Viscose
Wool
Cashmere
Velvet
Mohair
These are all advisable choices for pillow coverage. Some of them would be ideal during winter because of the coziness and warmth they give you. But most of the materials in the mentioned section are quite pricey. Should your budget be available, we would highly suggest cashmere, wool, velvet, and mohair.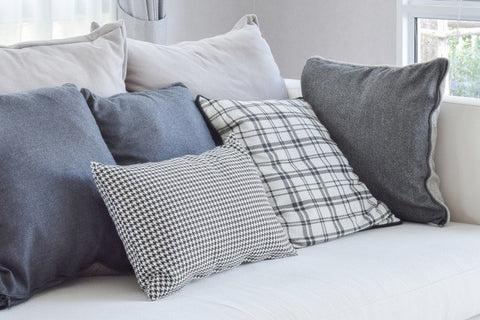 Allergen
Allergen is a serious issue to take into consideration. Allergen can lead to alerting health concerns as your skin is constantly exposed to the pillows. The allergens in one pillow, either decorative or not, may come from the material (filling and coverage). Stay away from material types with chemical odor or anything similar. The eco-friendly ones are on top of your list.
Size
Size is definitely a factor to notice closely. It can affect the layout of pillows on the couch or bed. Size compatibility is to pay attention to. Of course, you can have a set of different sizes, but do not go for direct contrast. A safe and common way of arrangement is ensuring that the pillow sizes are not muchly distinguished from one another.
Shape
Shape combinations can make such an eye-pleasing layout for your space. But there is a limit for the number of shapes. There should be a maximum of 2 to 3 shapes in a role. You should not try to fill in as many shapes as possible.
Pattern
Pattern and plain decorative pillows together would work like a charm for your bedroom, home office, or living room. The pattern of the decorative pillows should be compatible with the style you are following. Patterns would be a highlight for your whole arrangement, hence, don't miss them out.
Usage
Strange as it may seem, you can choose your decorative pillows based on your user demands, including the question of "outdoors or indoors". The indoors can be more diverse, but they are not waterproof. The outdoors used, on the other hand, must be waterproof in case it rains. The material for outdoor use must be more durable and weather-tolerant than indoor ones.
Cleaning
Last but not least, that is about cleaning. Cleaning is preferable when you can do both hand wash and machine wash. Most pillows would require you to do a gentle machine wash with cold water and mild detergent. Vacuuming the pillows often is a great way to maintain a neat and clean appearance as well.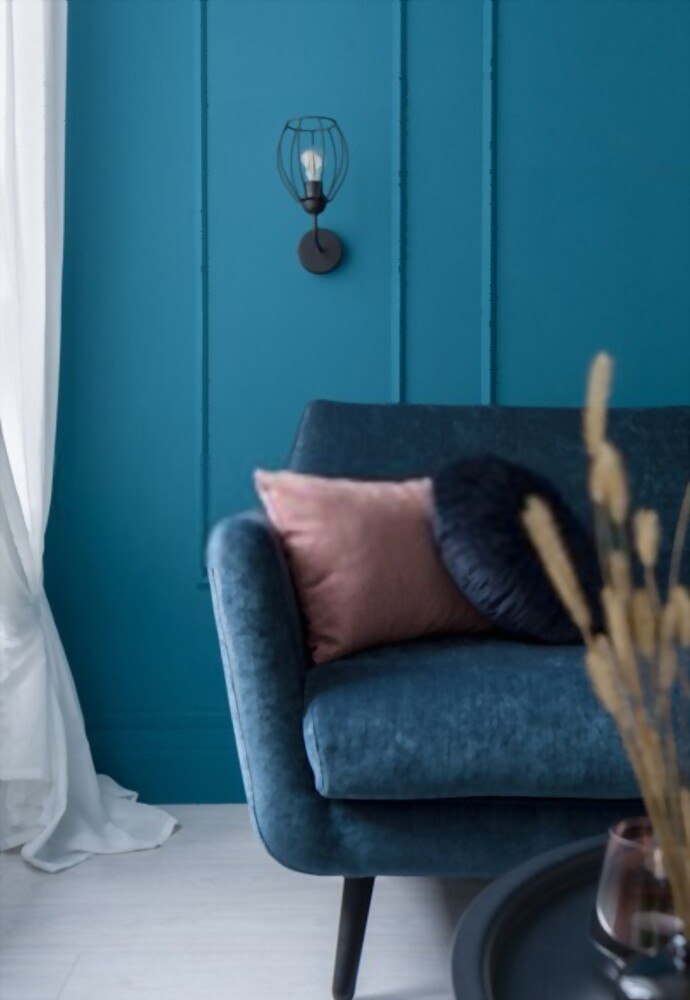 The Bottom Line
That is our detailed buyer's guide for decorative pillows. You should first focus on the material of filling and coverage. These would affect your exclusive use experience from the beginning to the last moment. The allergen must be avoided, and other factors belonging to the appearance should be considered carefully. Hopefully, the article has been helpful to your shopping journey.