Mixing flowers with the ideal vase is an art form. Finding and selecting the proper kind of vase is crucial. This can have a significant impact since, with just a few easy steps, you can create a lovely vase without hiring an artist.
While placing flowers inside a vase may seem simple, there is an art to this, just as there is to choose the right vase. Here is your comprehensive guide on maximizing the use of ornamental vases with your blossoms.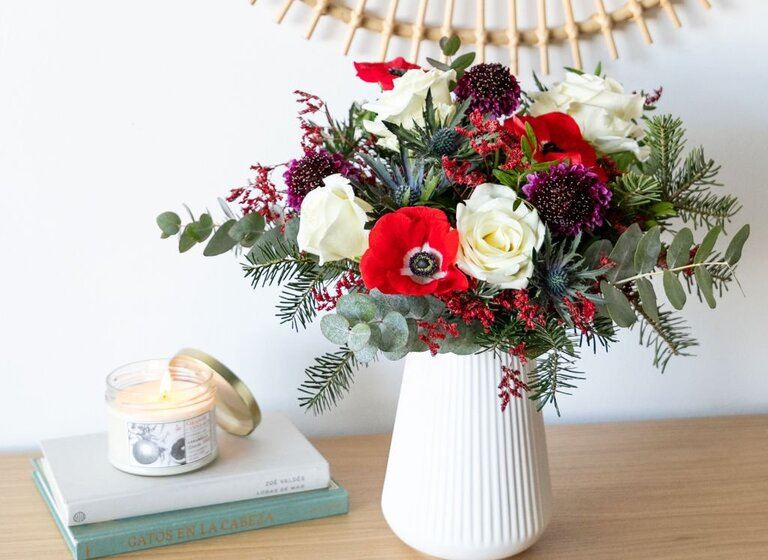 The first thing to understand is the importance of size when picking the ideal vase. The height of the plant stems shouldn't be more than 1.5–2 times the width of the vase you've chosen, according to the common rule of thumb.
Look just at the opening and the vase's height as well. If the neck is overly wide, the stems may not be supported enough, and the arrangement's shape may be lost. If the entrance is too small, it could limit the bouquet's design or possibly harm the stems.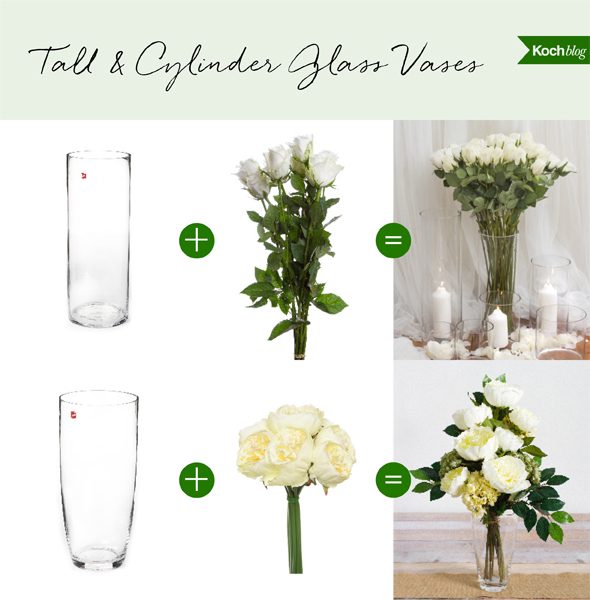 How to choose a vase for flower arrangements
Did you realize that every bouquet has the ideal vase? How you set things up is the key.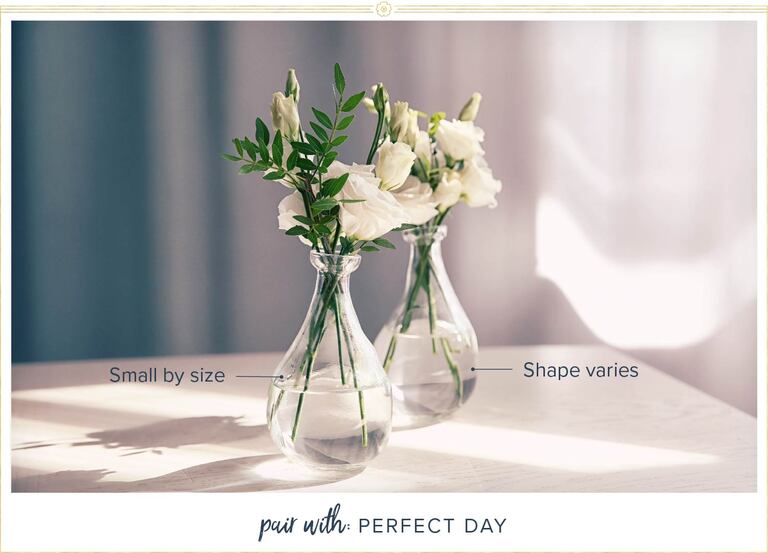 Bud: a vase that is perfect for bouquets that contain a lot of foliage or a variety of flowers. Because the bouquet would naturally fall to the sides, flowers trimmed at various lengths work best.
Tall and narrow: Longer stems or bunches look great in these delicate, exquisite vases. The key is to add just the perfect amount; avoid overfilling your vase for the finest results. Try incorporating up to three cotton or poplar gunnii branches, then take a step back and marvel.
Short: The vases can be used for single stems or extra-leafy flowers and are a safe choice for arrangements of shortened flowers. And in this kind of vase, roses and peonies look stunning.
Round: The circular shape and short neck of these vintage vases define them. They're ideal for romantic flower arrangements with all different sorts of flowers. This vase is perfect if you have a bouquet with long stems and enormous flowers, or an arrangement with several different kinds.
Bell-shaped: These vases have a neck that is wider than the base and resemble an upside-down bell. One method of floral arrangement is to give the stems plenty of room to stretch out.
Rectangular vases: Modern rooms look fantastic with rectangular vases. Because flowers have space to stretch out, they are also perfect for large arrangements of single stem flowers like narcissi or tulips.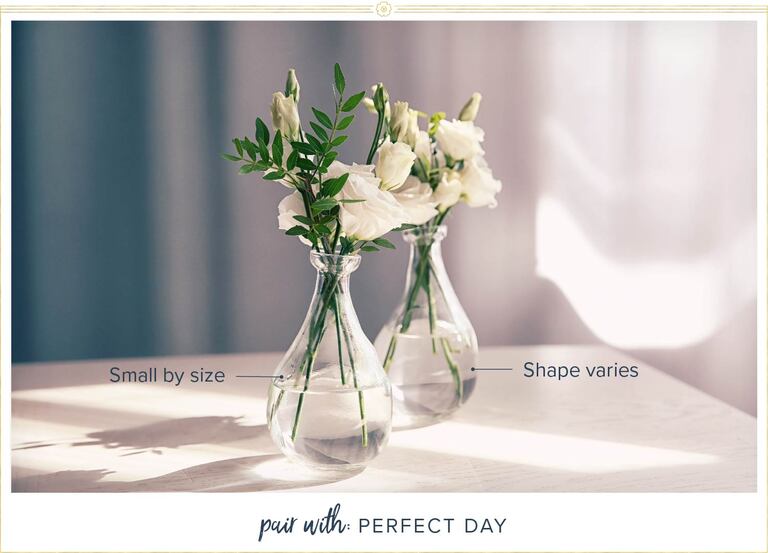 Color
You must now decide on the vase's color. You should choose a vase whose hues go well with the flowers. Green is a highly secure color option because it already matches the flowers' stems and foliage. The hue and the topic might also go hand in hand. To properly showcase the loveliness of your marriage day without competing with the flowers, choose a clear container for your white bridal flowers, for instance.
Add creativity for your flower arrangement
You can only do so much with flowers to really make your arrangements pop. Any flower is just a flower. A vase, however, need not be limited to that. Use these creative ideas to spice up your vases and make your next brunch sparkle.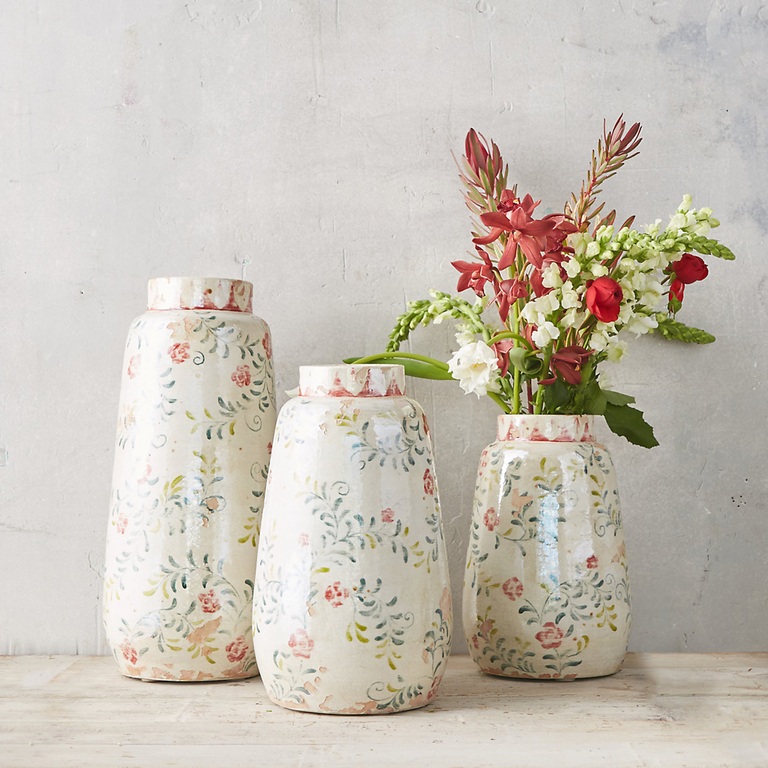 Picture Perfect
By embellishing your vases with images, you may give the finest vase for flowers a unique touch. The photographs you select will be admired by all of your visitors. Simply paste your selected images onto paper, and then use clothespins to secure the paper to the vase. You can either use sheet per vases or place images all around it.
If your dinner is a family affair, use pictures of your family; if it's a social event, use pictures of you and your friends. If your brunch will have assigned seating, put a picture of each person at their own table in the vase of the centerpiece.
Elegant Bud Vases
For the upcoming brunch, transform your plain bud vases into lovely objects. You only need a handful of the crystals* and candlestick collars with holes around the edges. The holes can be used to hang crystals or to hang strings of crystal around the perimeter. Even your favorite beads can be used for experimentation. Finish it off with a single flower. Choose flowers that can hold on their own, such as roses and tulips.
Go Green
Accept the recycling bin! Repurpose empty soup, coffee, and paint cans to create contemporary, eco-friendly vases. Take advantage of the Glass jars that have been collecting dust in the back of your cabinet for the past six months. When bathing the cartons in warm water, the labels can be removed from the cans more quickly. Next, repaint your cans to coordinate with your decor.
Location
Consider where or which furniture piece it will be placed on before deciding on the vase's size. A large vase shouldn't be placed in a cramped area because it will make the room appear smaller. Instead, attempt to maintain balance.
Tip: Place flat bouquets so that their front is on display and their backs are against the wall. Would the hallway work? Put your balanced arrangement on your dining room or coffee table in the living room so you can see it from all sides.
How to choose a high-class and delicate flower arrangement suitable for indoor space
How to choose a flower vase for the living room table
The living room is frequently the first room that guests enter the home, so it is important to pay attention to the layout and keep it tidy and clean to make the room appear larger and more appealing to visitors. play with us.
You can place a flower vase on the table top or the TV shelf to make this area stand out. According to the primary design of the room, people can choose an or round long vase that is both lovely and appropriate for this decoration.
How to choose a flower vase for the dining room
People concentrate and move about a lot in the dining room, so to reduce accidental collisions, the flower vases on the dinner table should be small, attractive, and straightforward.
A clear glass vase may be used for more than just arranging vibrant flowers every day; the family can also use it to keep water and wine because glass is so strong and doesn't react with common solvents. That is similar with that of a dining room.
How to choose a flower vase for the bedroom
It's not a terrible idea to use an existent vase in space. Imagine waking up every morning to the sight of vibrant, new blooms, the same cool greens of the leaves and branches emerging right before your eyes, and all the exhaustion from the day before. like vanishing and being replaced by the start of a brand-new day filled with vitality.
You must choose a vase with neutral colors, backgrounds, and delicate pattern lines that will be the appropriate decision for your bedroom area when deciding on the shape and color of the vase.
How to choose a vase for the office
You ought to place a vase of flowers on the tables in the office to lessen the tension there. Your spirit can improve and function more effectively with the support of even a little flower pot filled with a little fresh flowers.
Conclusion
Make sure that whichever arrangement style you choose, it complements your own personality. While flowers may certainly improve the appearance of any gathering, a vase that has been adorned especially for it will undoubtedly steal the show. Make your flower arrangements represent you and your occasion by using some of these suggestions and recommendations for selecting the right vase.